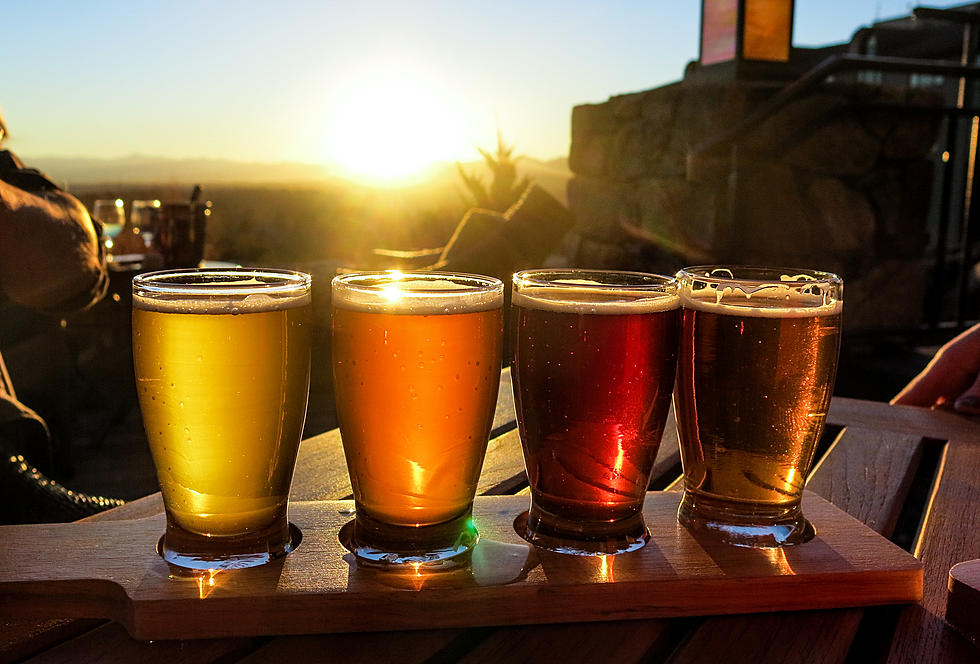 Cider Mill Owners Claim Harassment from Neighbors Prompted Move Out of Cashmere
Source: BristolDen. File photo.
Co-owners of the historic Cider Mill in Cashmere, Kevin and Stephanie Van Reenen, recently moved out of Cashmere due to alleged harassment from their neighbors.
The Van Reenen couple bought the Cider Mill in 2022, selling hard ciders through their company Pear Up Cider. Kevin is currently the President of the Cashmere Chamber of Commerce.
Shortly after moving to Cashmere, Kevin claims neighbors were having issues with the mill hosting weekend events and for selling hard cider.
Kevin claims that the harassment started shortly before their grand opening on October 8, when he was notified of two complaints made to the Washington State Liquor and Cannabis Board.
On Oct. 3, 2022, one anonymous complaint that was sent claimed that the Cider Mill did not have the proper license to sell hard ciders.
Through the investigation, Kevin obtained a Domestic Winery and Microbrewery license for the Cider Mill on Oct. 6.
Then on Dec. 12, another anonymous complaint was sent to the board, stating that the Cider Mill was misusing or had unauthorized use of a liquor license.
Both complaints were confirmed to be unsubstantiated.
Although names of complainants are kept confidential, Kevin believes that his neighbor Kenneth Weaver was behind one of the complaints.
"He has tried for years to purchase that property from the preceding owner who was not willing to sell to him because of his aggression, and the other [complainant] is a bored upset housewife who's got too much time on her hands that thinks that people should not drive anywhere near her house," Kevin said.
Kevin said their relationship with Weaver started off smoothly, but that over the next few months things started to get tense when talking about the previous Cider Mill owner, Marcia Green.
"[He] would get set off and start complaining about the previous owner and say that he would run her off the road if he saw her, talked about taking a nine iron and knocking off the heads of sprinklers if they ever got the shared road again, just things that were not really rational behavior," Kevin said. 
Kevin claims things came to a head in early December, when Weaver was caught on video surveillance plowing snow into their parking lot. When he confronted Weaver about that incident, Kevin claims Weaver threatened the Van Reenen couple and their two daughters with a gun.
On Dec. 23, 2022, Stephanie Van Reenen filed a restraining order against Weaver.
According to court documents, Weaver's attorney Justin T. Collier argues that his client did not threaten the Van Reenen family, citing testimony from Weaver's neighbors and stating that Kevin has a history of making false claims.
In 2021, Kevin filed a restraining order against his brother, Aaron Van Reenen, who filed a restraining order against him as well. Both brothers accuse each other of being manipulative, having aggressive outbursts, and for financially abusing their mother.
This legal ordeal with his brother was used as evidence of Kevin's "litigious nature" in Stephanie's restraining order against Weaver.
On Jan. 17, the restraining order against Weaver was eventually dismissed by the owners.
Kevin said they didn't "drop the case" but that the instances presented in court did not meet code requirements for a restraining order. He also said it was getting to be too expensive to fight Weaver in court, so they eventually moved out of Cashmere and dropped the restraining order.
"It was a position where either we hemorrhage tens of thousands of dollars more and try to put in play or try to maintain in place the restraining orders that were granted to us or save that money and remove ourselves from the situation," Kevin said.
The Cider Mill tasting room is still open, just with limited hours. Kevin said they may pursue their legal options in the future.
Kenneth Weaver declined to comment.