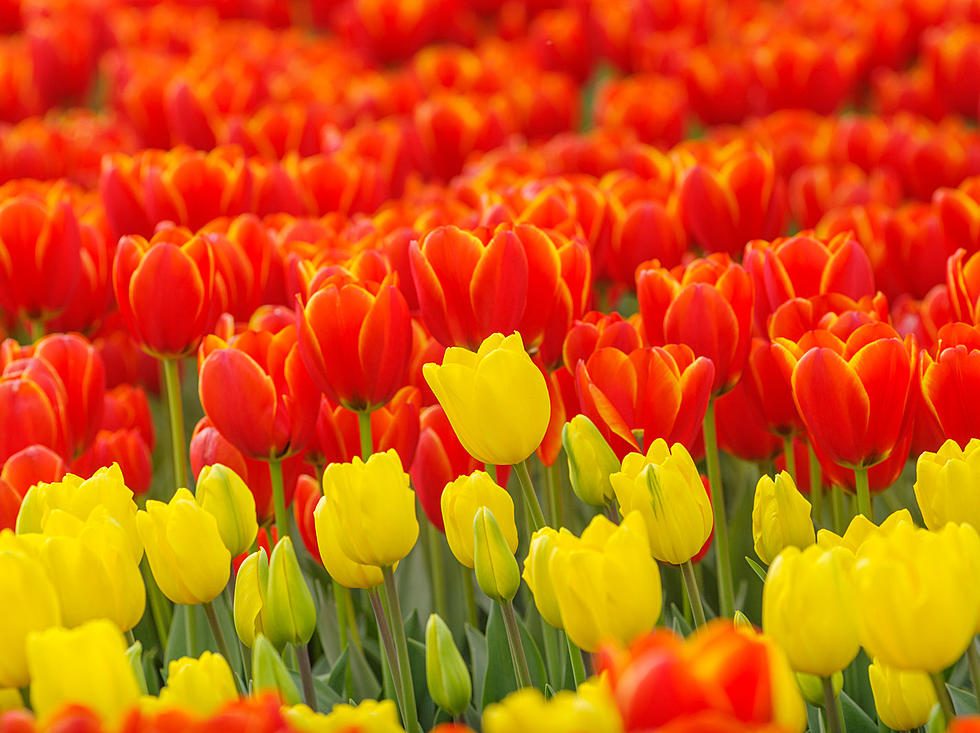 Experience the Vibrant Skagit Valley Tulips in Full Bloom
yanjf
The Skagit Valley Tulip Festival is held from April 1st to April 30th in the beautiful Skagit Valley. So when can we plan our trip to see the iconic Skagit County Tulips?
Here's a "LIVE Tulip Map" to help us know when to drop everything and head over to see all the of colorful bulbs.
The festival's main attraction is the amazing display of tulips that bloom across the valley, painting the landscape in unreal, vibrant hues of red, yellow, pink, purple, and white. The New England States are famous for their neon colored fall foliage. Washington State has the iconic Skagit Valley fields of neon painted daffodils and tulips.
The tulips typically bloom from mid to late April, but the exact timing of the festival depends on the weather and the flowers themselves.
There are two main places to view the tulips during the festival:
The Roozengaarde Tulip Farm and Tulip Town Farm. Both offer large fields of tulips and daffodils, as well as other activities such as food vendors, art shows, and live music.
---
Roozengaarde is the larger of the two farms, with over a hundred acres of tulips and daffodils. 
Roozengaarde offers several different gardens to explore, including a Japanese garden and a display of rare tulip varieties. Roozengaarde also has a gift shop selling bulbs, potted tulips, and other souvenirs to share with grandma.
---
Tulip Town has over 40 acres of tulips and daffodils and offers tractor wagon rides through the fields. They also have a "tulip house," a greenhouse filled with blooming tulips, as well as a gift shop and food vendors.
The Skagit Valley is also known for its quality food and drink. Many local restaurants and wineries offer special deals and events during the festival. 
Love finding great art? 
There are several art shows in the surrounding area with exhibitions featuring local artists.
The Skagit Valley Tulip Festival is a must-see event for anyone visiting the Pacific Northwest in the spring. I seem to always see a Facebook notification, from a friend that timed the tulips right. I haven't been so lucky. 
Yet.
The stunning beauty of the tulips combined with Skagit Valley's culture and community make it a great road trip idea. Bring your smart phone and take lots of pics!
Need more info? Check out the Mount Vernon Chamber of Commerce for more details
INFO SOURCE: Mount Vernon Chamber of Commerce
Wow! Best Life Hacks for Spring Cleaning
Spring is here! Time to deep clean our space. We put together a list of spring-cleaning life hacks to help keep Billings green, and your life decluttered.