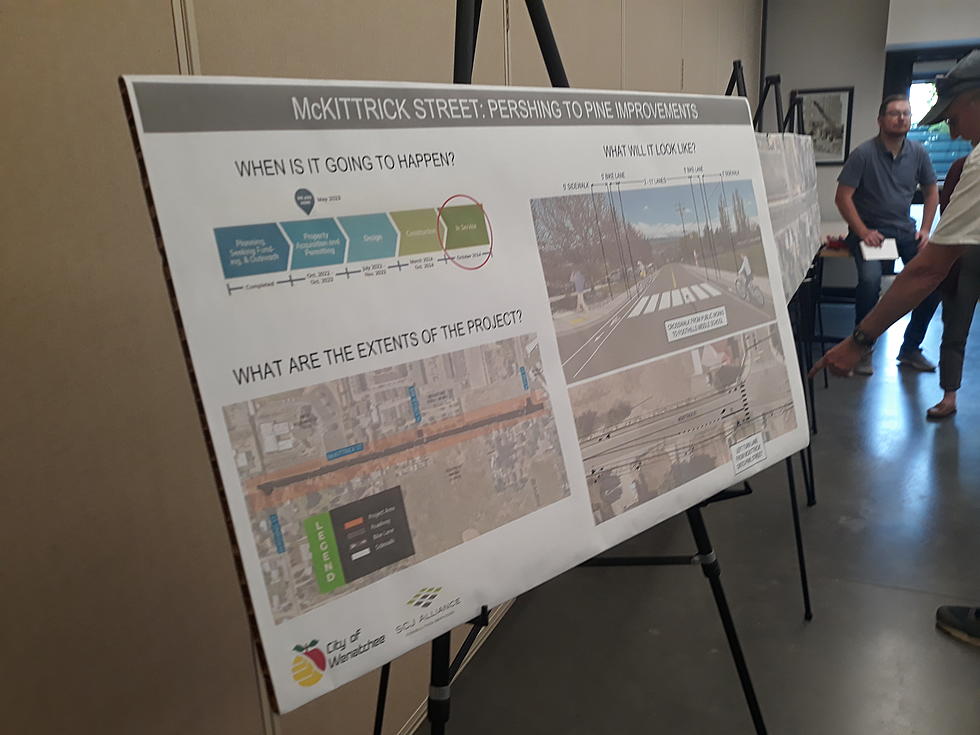 City of Wenatchee Hosts Open House for McKittrick Street Improvements
Photo by Terra Sokol.
The City of Wenatchee held an open house on their McKittrick Street project Thursday.
This road improvement plan is one of three projects that are part of the MegaKittrick project, a series of road improvements that would prepare McKittrick Street for the new Confluence Parkway.
City of Wenatchee Project Engineer Ryan Harmon says they will be building new sidewalks, bike lanes, and streetlamps along McKittrick Street, between Pershing and Pine streets.
Other improvements included in the MegaKittrick project are a new traffic signal at North Wenatchee Avenue and an extension for McKittrick Street to connect with the future Confluence Parkway.
Construction is expected to start in the summer of 2024.
Other improvements include a new traffic signal at North Wenatchee Avenue and McKittrick Street, along with an extension of McKittrick Street towards the BNSF railroad tracks near Wenatchee Avenue, building an underpass underneath the tracks.