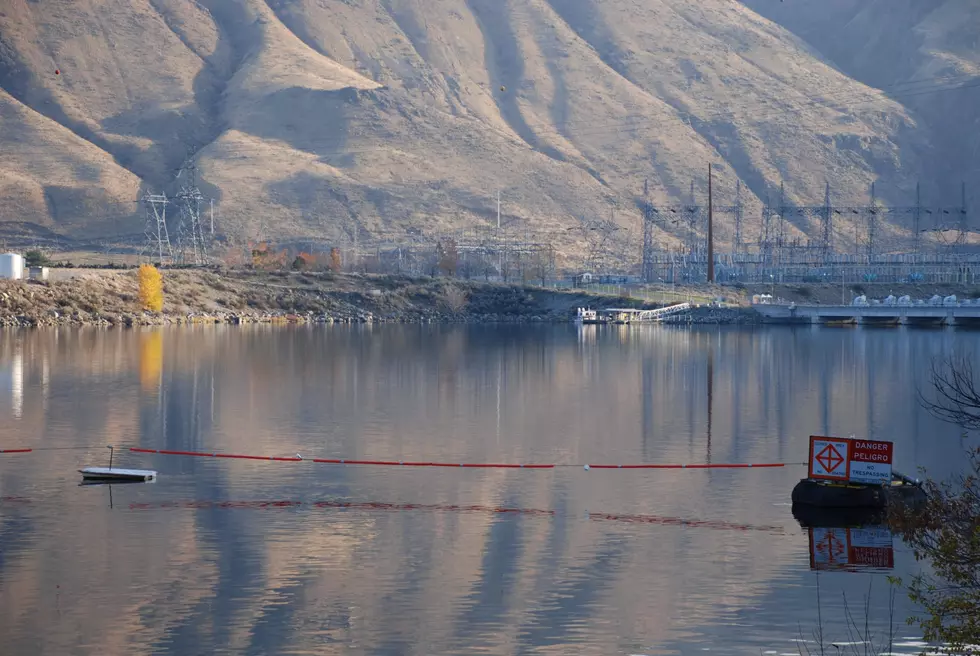 Boater Safety Emphasis Kicks Off This Weekend
The boat barrier upstream of Rocky Reach Dam. Photo: Chelan PUD
National Safe Boating Week starts Saturday (5/20). It's a reminder for boaters in North Central Washington to make responsible decisions, wear a life jacket and carry the right equipment.
Many of the region's dams and boat launches are owned by the Chelan County Public Utilities District (PUD) which enforces certain rules such as staying 400 feet away from dams.
PUD spokesperson Rachel Hansen says boaters especially want to use caution on the Columbia River.
"The water levels are going to rise and fall. Depending on the season, that could happen every 20 to 30 minutes," Hansen said. "There's a lot of debris, especially from the spring runoff. The water is cold and swift right now."
Hansen also encourages people to take advantage of the Life Jacket Loaner Program at a number of parks around the region.
"We've got a Life Jacket Loaner program at Riverfront Park Confluence State Park, Manson Park, Entiat, Chelan Falls and Lake Wenatchee. There are a ton of lifejacket loaner programs out there. Please wear them whenever you're on the water." Hansen said.
For more information and links to download the Chelan County PUD Current App for Columbia River and Lake Chelan, head to the PUD's Safety on and Around Water web page.
National Safe Boating Week is coordinated each year by the National Safe Boating Council and its boating safety partners across the U.S. and Canada.
To kick things off, the council has made tomorrow (5/19) Wear Your Life Jacket To Work Day.
5 of the Best Waterslides Await You in Washington State
Here are five awesome waterslides in Washington State worth checking out!