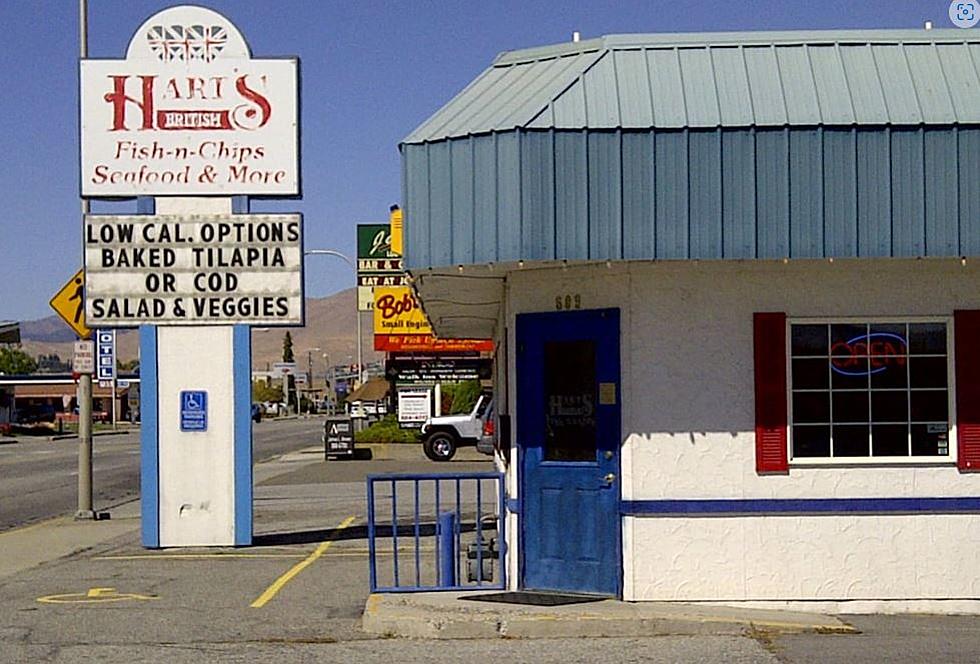 Where in Wenatchee to have fish on Friday
Google Maps
I was talking to Bender the other day and somehow, we got on to the subject of eating fish on Friday. Fish on Friday was not a thing in our house when I was a kid, but I remember lunches at school on Friday serving fish. The one place I miss most is Harts Fish and Chips, (photo from Yelp.com) a legit British fish and chips place. There was nothing else like it in Wenatchee. 
So, if you want fish for lunch or dinner in Wenatchee, where do you go? Here are a few choices. 
McGlinn's Public House 111 Orondo Ave 
Several fish items on the menu to choose from including Sea Bass and Wild Alaskan Salmon. 
Larry's Drive In 120 Rock Island Rd, East Wenatchee, WA 98802 
Get the fish and chips. 
Rail Station & Ale House 29 N Columbia St, Wenatchee 
Check out the Blueberry Steelhead Salad, Lobster Mac, Columbia River Steelhead, Big D's NOLA Shrimp PoBoi, and Ale House Fish & Chips. 
The Huck @ Pybus 7 N Worthen St · In Pybus Public Market 
Try the Fried Catfish, Beer Battered Cod, and Deep-Fried Prawns. 
Monitor Hot Rod Café 2960 Easy St, Wenatchee, WA 98801 
Try the fish and chips or the halibut sandwich. By the way, the onion rings are my new favorite. 
Tiki Hawaiian Barbeque 1450 N Wenatchee Ave 
Lots of sea food on this menu. 
Bernie's burgers & suds 603 N Wenatchee Ave 
Get the fish and chips, the fish sandwich, or the seafood basket. 
That is not all the locations where you will find fish on Fridays, (and most other days) but it will get you started. 
The 45 Best Fish Fry Restaurants in Western New York
The 45 best places for a
great fish fry
in Buffalo and Western New York.