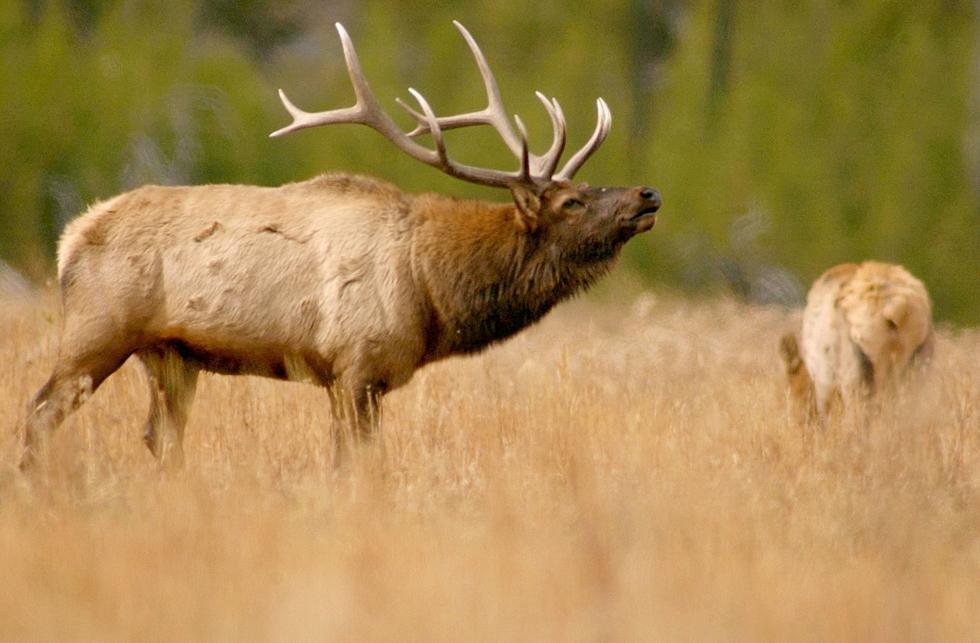 Wenatchee Area Rocky Mountain Elk Foundation Chapter Annual Fundraiser
Bull elk credit: Getty images
CORRECTION:  An earlier version of this story incorrectly stated the date of the event as May 13th  The CORRECTED date is published below as May 20th  
The Colockum Chapter of the Rocky Mountain Elk Foundation (RMEF) is holding the annual banquet May 20th at the Chelan County Fairgrounds Expo.
The Colockum Chapter is one of 500 in the organization that numbers approximately 250, 000 members internationally according to board member Norm Gutzwiler. Over the last 40 years, the organization has provided approximately $1.5 billion in conservation and habitat improvement efforts.
Gutzwiler says the local chapter's banquet is the largest fundraiser of the year which generates proceeds for local wildlife habitat improvement projects.
"We have been up in the Colockum removing old fences that were put up in the early 1900s.  We worked with Chelan County when they were trying to put the deal together for the property up in the Stemilt basin. Down in the Yakima area. literally tens of thousands of acres have become public. So anybody that wants to go and look at wildflowers, watch birds go deer hunting or elk hunting. Before it was all private and those are the kinds of things that the Rocky Mountain Elk Foundation is involved in" according to Gutzwiler.
RMEF is also still working to repair elk habitat damaged by the eruption of Mount St. Helens some 43 years ago.
Gutzwiler says proceeds have also funded studies into hoof rot disease and locally, the research studies on the elk habitat is and migration patterns. "So a lot of that money stays right here and we do an awful lot to make sure that the public can get out on this land".
The banquet typically attracts about 400 in attendance for the banquet, live auction and raffle drawings.
How is the Colockum elk population doing?  Gutzwiler says quite good but the bull to cow ratio is not good.  A study revealed the elk herd is over populated with bulls.  "That study showed that we're overpopulated with bulls and they're the large branch antlered bulls which cannot be harvested except if you have a very special permit which there are so few of those you are not going to manage that that population with up to ten per year".