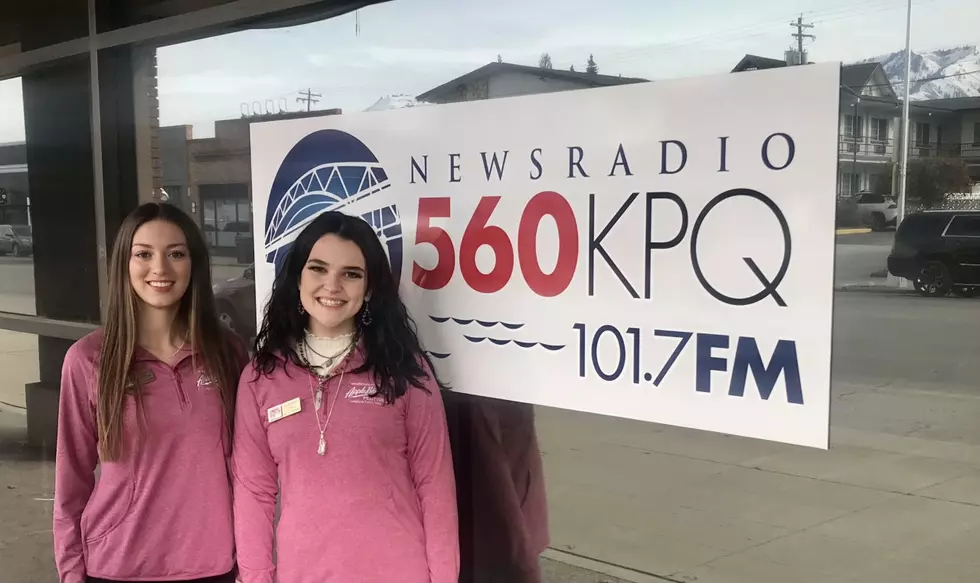 Rachael Hamilton: Wenatchee Apple Blossom Festival Candidate
Rachael Hamilton (L), Scarlette Cron (R) credit;KPQ RAdio
This is a series of interviews with the Top 10 Candidates for the Washington State Apple Blossom Festival Royal Court.  The Apple Blossom Queen and two Princesses will be crowned Feb. 11th at the Cashmere Valley Bank Royalty Selection Pageant at the Numerica Performing Arts Center. Get Tickets here
Meet Top 10 Candidate Rachael Hamilton
Rachael recently moved to the Wenatchee Valley from Boise, ID. two years ago so the Apple Blossom Festival tradition is new to her.  "I had no idea about any of it but last year I saw a former team mate riding on the (Apple Blossom) float and I thought she looked absolutely stunning.  This year, a teacher said I should run and so I thought why not it,  would be a great opportunity"  While Boise is a great place, Rachael is enjoying  the Wenatchee area "The people are so incredibly nice here"
At Eastmont High School, Rachael is involved with student Senate and planning assemblies, events like prom, homecoming and sporting events.  Her Key Club role is in community service events like food drives and bell ringing for the Salvation Army Red Kettle fundraising drives "It's such a joy, I love seeing the smiling faces on little children" Hamilton also enjoys participating in FBLA, Future Business Leaders of America.  She says students work on their confidence and learn business leadership and can compete with other schools at the national level.
Rachael is also an all-conference volleyball player, earning Honorable mention honors
One day, she plans to work alongside her father in the construction business and will pursue a degree in Construction Management at Washington State University.  Her father is in the real estate construction and property management business here in the valley "My dad has talked about it with me doing the thing he wanted me to do and I would love to spend more time with him"
Hamilton also also shares the same last name with another Hamilton, Bethany, who lost an arm while surfing in a shark attack in Hawaii at age 13 and became a champion surfer and mother. Rachael said "She got right back in the water and started surfing again which is something she probably never thought she would be able to do.  But she overcame that obstacle and made a life.  I think that is so incredibly inspiring"