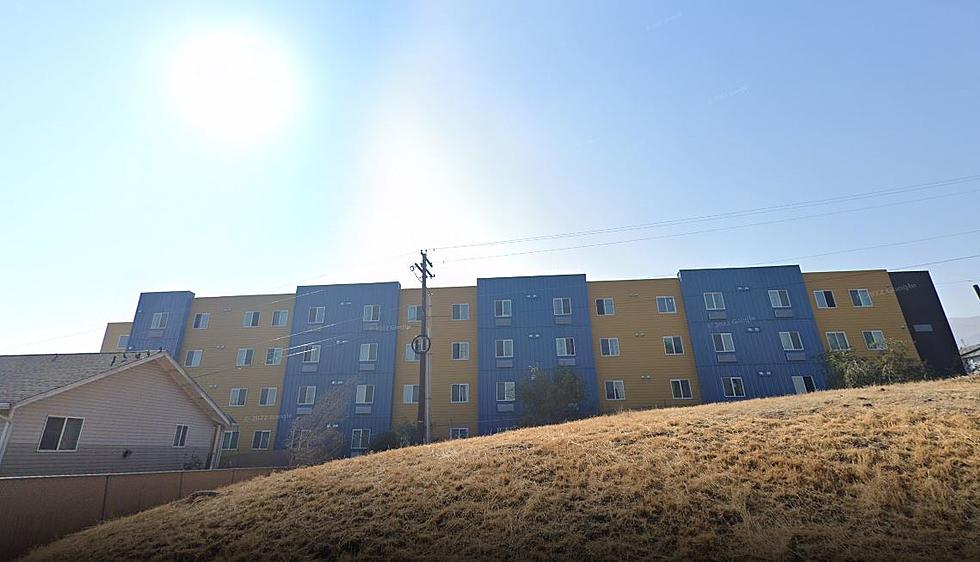 NCW Hazmat Team Responds To Wenatchee Apartment Fire
Source: Google Maps
No one is hurt from a fire that led to the evacuation of many residents in Wenatchee Sunday night.
Fire, explosions and hazardous materials were reported by residents at the St Jude's Landing apartment building at 1545 South Mission Street.
"So, they upgraded this to a hazmat situation and the incident commander requested the NCW Hazmat Team to be dispatched." Wenatchee Valley Fire Spokesperson Kay McKellar said.
200 residents were evacuated.
"Ballard ambulance provided patient care and Link (Transit) provided transport if needed." McKellar said.
When crews arrived on the fourth floor, they discovered a cooking fire had already been put out. They tested the materials that were present and determined they weren't hazardous.
Fire investigators add that arriving units were given conflicting information from residents, who were later allowed to return to their homes.
The NCW Hazmat Team is a newly formed unit comprised of Wenatchee Valley Fire, Chelan Fire Rescue and Moses Lake Fire. The team exists due to a Department of Ecology grant which paid for equipment and training.
Touch a Truck 2023
Fun, family event at Wenatchee Valley College coordinated by the Women's Service League of North Central Washington