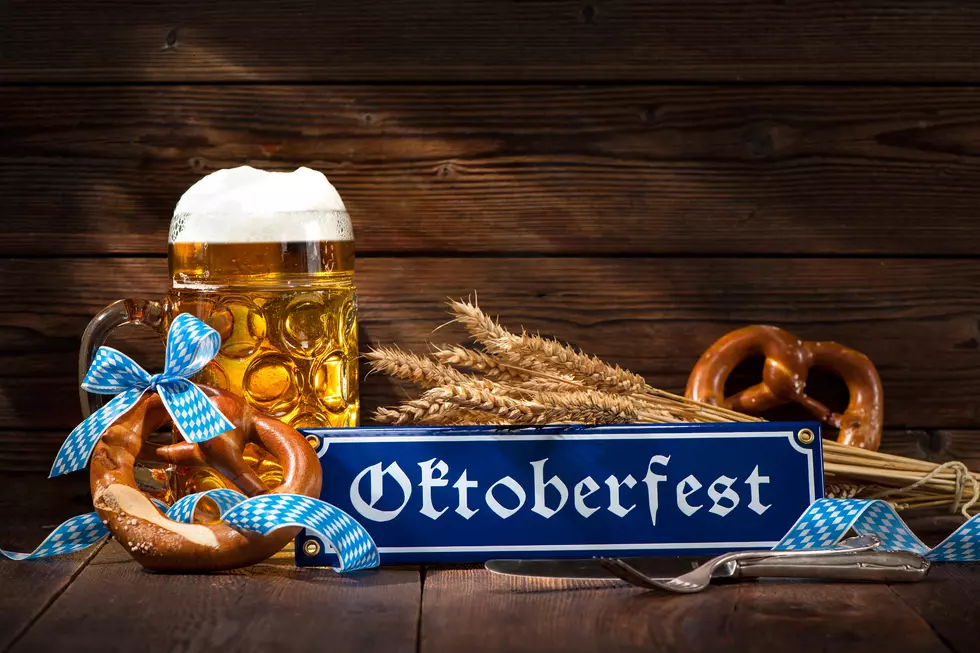 Leavenworth Oktoberfest Lawsuit Settled Outside of Federal Court
Source: AlexRaths. File Photo
The Leavenworth Chamber of Commerce, the City of Leavenworth, and Projekt Bayern are deciding to settle their lawsuits outside of federal court.
This legal matter came before the U.S. District Court of Eastern Washington back in July of 2022, when the city sued Projekt Bayern over the use of "Leavenworth Oktoberfest" in its marketing, and whether it could legally use that term while promoting its Oktoberfest event in Wenatchee last year.
Last fall, both the city and Projekt Bayern held opposing Oktoberfest events within the Wenatchee Valley, with the city holding an event in Leavenworth and Projekt Bayern holding one in Wenatchee at Town Toyota Center.
The city claims the Leavenworth nonprofit caused confusion after claiming they were the official "Leavenworth Oktoberfest" and damaged professional relationships with the city.
A federal judge allowed and denied some of the claims made in the lawsuit and countersuit made by the nonprofit back in March, denying nearly all of the nonprofit's claims except for its use of #leavenworthoktoberfest.
The trial between these entities was scheduled to take place in August of this year. However, on May 8, the chamber published a letter detailing their settlement agreement between the city, the chamber, and the nonprofit.
The following list includes items of compliance from the agreement that went into effect May 2:
Projekt Bayern's abandonment of its Trademark Registration, the city's dismissal of their litigation and Projekt Bayern's countersuit naming the city and the chamber.

No one to claim or try and officially register Leavenworth Oktoberfest with the USPTO.

Projekt Bayern shall not object the use of "Leavenworth Oktoberfest" in connection with any event located within the city limits of Leavenworth, Washington.

Projekt Bayern shall not use the term "Leavenworth Oktoberfest" in connection with any event Projekt Bayern operates, regardless of location.

Projekt Bayern may refer to and characterize as a historical fact that it has experience operating an event called "Leavenworth Oktoberfest" between 1998 and 2019.

Projekt Bayern shall remove term "Leavenworth Oktoberfest" from any of its highway or roadside signage.

For social media accounts, Projekt Bayern will change the name accounts to no longer incorporate the term "Leavenworth."

Projekt Bayern shall ensure that their website using "leavenworthoktoberfest" immediately redirects users to another website and that consumers do not see "leavenworthoktoberfest" on any website operated by Projekt Bayern.

Without limiting any other provision in this Agreement, Projekt Bayern shall not purchase or sell any new merchandise displaying "Leavenworth Oktoberfest" in connection with any event held outside the city limits of Leavenworth, Washington.

Projekt Bayern shall not challenge or otherwise seek to interfere with the application to register or registration of the Chamber's Oktoberfest design mark (referring to graphic and design elements only) represented by U.S. Trademark Application No. 97/577,061 and explicitly consents to its registration. 
Projekt Bayern Chair Steve Lord said they were done fighting with the city over this matter.
"I was okay with going to Wenatchee in the first place," Lord said. "What I didn't like is them trying to steal our name, we built that name for 22 years, but we've agreed that we'll just call it Projekt Bayern Oktoberfest."
In the counterclaim, Projekt Bayern claims it trademarked the term "Leavenworth Oktoberfest" back in July of 2017.
"I really don't care about the trademark myself," Lord said. "It was something that some other club members wanted to do back in the day because people around town were starting to sell merchandise with our name on it. I really didn't care if they sold it, to tell you the truth."
The chamber issued the following statement on the matter:
"We are very pleased to be able to move beyond this lawsuit and focus on the great Oktoberfest event we have created that is more in line with city resources. Last year was a huge success for our Bavarian Village and this year the Chamber is excited to bring Oktoberfest back along with beloved regional bands as well as ones from Germany and Austria."
The chamber will be hosting an Oktoberfest in Leavenworth, with three beer gardens at the Leavenworth Festhalle and Front Street Park.
Projekt Bayern built a new website, sharing that they will also be hosting an Oktoberfest at Town Toyota Center.
Both events will be held on Sep. 29-30, Oct. 6-7, and Oct. 13-14.
Leavenworth Spring Bird Fest
A look at some of the activities planned for the 21st running of Bird Fest