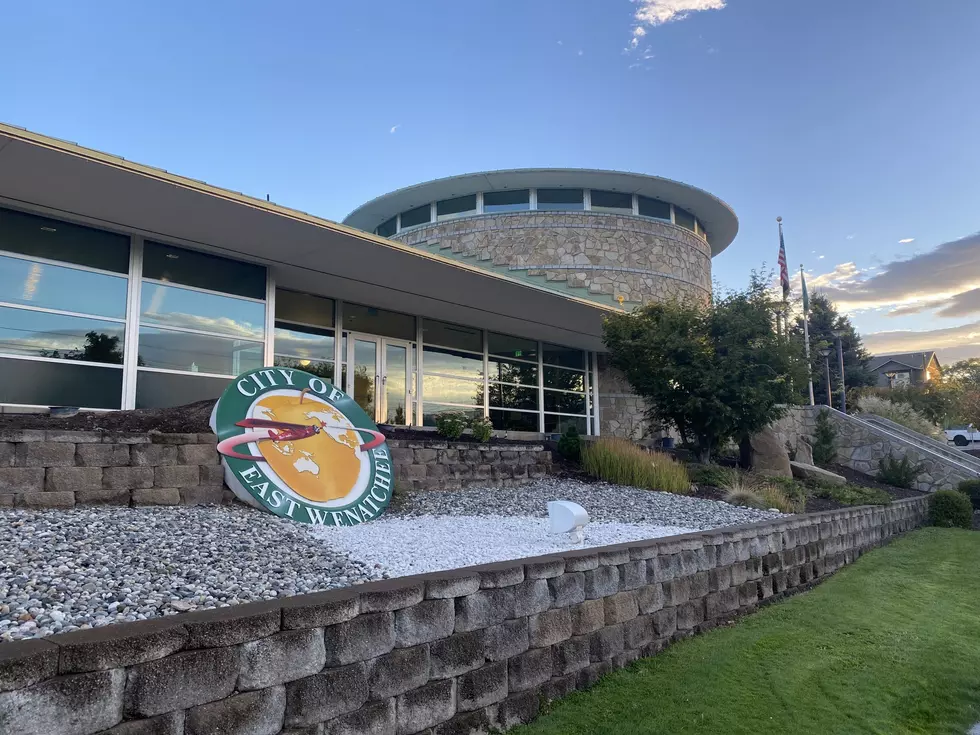 City of East Wenatchee Revises Banner Policy
Photo: Kyle Lamb
The City of East Wenatchee revised their banner policy, amending policy language and responsibilities for city staff.
Back in September of 2022, city council approved a street banner display policy that was revised following the US Supreme Court case Shurtleff v. City of Boston.
The city revised the policy to rename street banners as theme banners, along with adding a new banner category called event banners.
According to council packet materials, theme banners "reflecting City-endorsed programs, policies, or causes may be authorized and displayed."
Banners promoting Sister city events, equity/diversity events, federal holidays, or city sponsored events will not need to go through this process.
This revision will also place applicant request responsibilities to the City Events Director, with the City Public Works Manager being responsible for approving event banner locations.
Theme banner applications would need to be sent to the city clerk between Jan. 1 and Nov. 1 a year prior to when the applicant wants to display their banners.
Applications will be available online or at City Hall.
Apple Blossom Festival's Award Winners and Notable Figures
Check out the winners of the Apple Citizen award, the Leman Johnson award, and other notable titles.