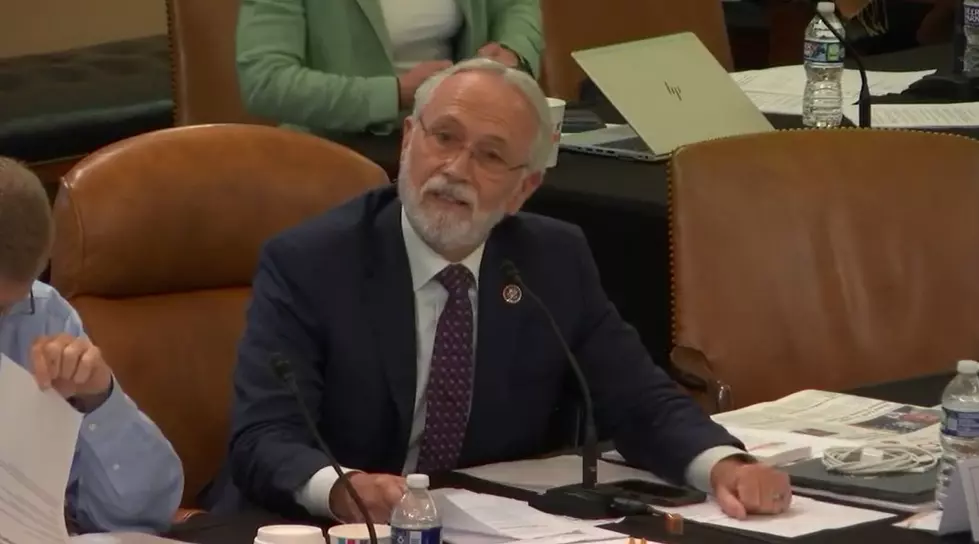 Central Washington Rep. Newhouse Sponsors Fentanyl Bill
4th District Republican Congressman Dan Newhouse introduced a bill, along with co-sponsors Reps. Chris Pappas (D-NH) and Tony Gonzales (R-TX), to help combat fentanyl trafficking in the United States.
The S.A.F.E Act
The Save Americans from the Fentanyl Emergency Act would permanently make all fentanyl-related drugs categorized as Schedule I drugs to help law enforcement keep them out of neighborhoods.
Rep. Newhouse said regarding the bill "The numerous conversations I've had with law enforcement officers, health care experts, and opioid addiction clinics have made one thing abundantly clear: they need more tools to fight back against this crisis in our communities. Permanently classifying fentanyl analogues as Schedule I substances gives our law enforcement agents those tools."
What is Fentanyl?
Fentanyl is a synthetic opioid 50 times stronger than morphine.  The U.S. surpassed 100,000 overdose deaths in a 12 month period for the first time between May 2020 and April 2021.  The National Institute on Drug Abuse (NIDA) said 64% of those deaths were a result of synthetic opioids, mainly fentanyl.
Much of the fentanyl that comes into the Country is through the southern border.  The U.S. Attorney's Office in the Southern District of California said Border Patrol Agents in San Diego seized over 5,000 pounds of fentanyl through the first nine months of fiscal year 2022.  That represents roughly 60% of all fentanyl seized in the U.S.
While the S.A.F.E Act would not address the border situation, it would put additional responsibilities on the Attorney General, Health and Human Services Secretary, and the Government Accountability Office to classify, track, and publish information on the Government's actions to combat the fentanyl crisis.
LOOK: Here Are 30 Foods That Are Poisonous to Dogs
To prepare yourself for a potential incident, always keep your vet's phone number handy, along with an after-hours clinic you can call in an emergency. The ASPCA Animal Poison Control Center also has a hotline you can call at (888) 426-4435 for advice.
Even with all of these resources, however, the best cure for food poisoning is preventing it in the first place. To give you an idea of what human foods can be dangerous, Stacker has put together a slideshow of 30 common foods to avoid. Take a look to see if there are any that surprise you.