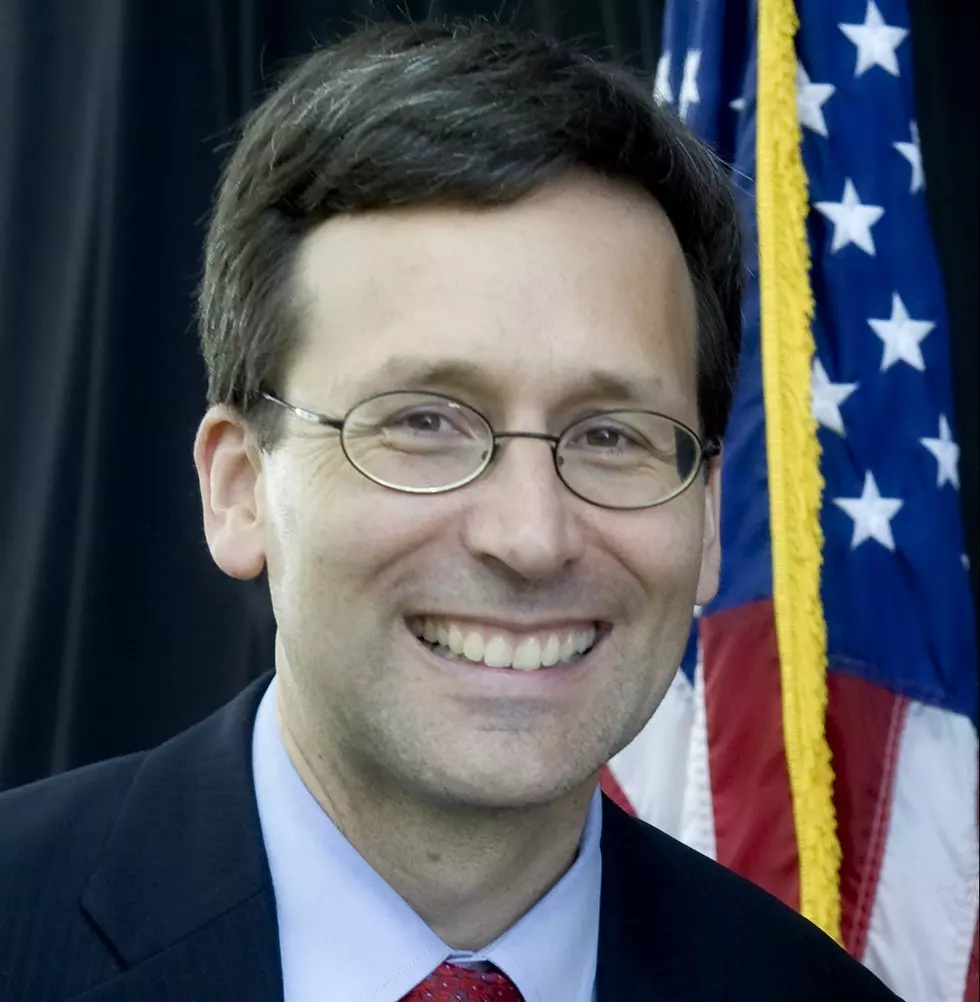 Attorney General Bob Ferguson Visits Wenatchee to Discuss Organized Retail Crime
Photo: Washington State Attorney General
State Attorney General Bob Ferguson paid a visit to the City of Wenatchee to discuss public safety and retail crime on Jan. 27.
Ferguson was one of the key speakers for a catered luncheon at the Wenatchee Convention Center, where business owners, law enforcement, and other community stakeholders came to discuss the rise in retail crime.
Before the presentation, attendees had an opportunity to network with local public figures such as Chelan County Sheriff Mike Morrison, Chelan County Commissioner Shon Smith, Wenatchee Mayor Frank Kuntz, East Wenatchee Mayor Jerrilea Crawford, and Wenatchee Valley YMCA CEO Dorry Foster were among the attendees.
President and CEO of the WA Retail Association, Renée Sunde described the rise in retail theft as an "epidemic of crime," stating that current legislation limiting police pursuits, high inflation, understaffing and additional layoffs are all contributing factors in rising retail theft.
Sunde referenced the arson in Target and the burglary in JCPenney as examples of a growing crime rate in the North Central region.
Washington State experienced over $2.7 billion in retail theft in 2021, the second highest in the nation per capita, along with a 26.5% increase in organized crime.
In response to this increase, Ferguson said his office is working on building an Organized Retail Crime Task Force (ORC), which would target sophisticated organized crime rings across multiple jurisdictions, rather than single instances of shoplifting.
Gov. Jay Inslee allocated $2.265 million to ORC in his proposed biennial budget.
Congress recently released a year-end omnibus package that includes the INFORM Consumers Act, which would mandate online marketers to verify the identities of third-party sellers.
Ferguson clarified on the recent instances of baby formula theft, explaining that they are not committed by desperate parents, but by large organized crime rings looking to profit off of scarcity. If stored improperly, the stolen formula could jeopardize infant safety.
Towards the end of luncheon, attendees had the opportunity to ask questions. One resident asked whether Ferguson was going to use his influence to amend the pursuit law for law enforcement. 
Ferguson responded by stating that he is responsible for enforcing state law and not for this year's legislative session. He encouraged attendees to speak with their local legislators on matters regarding retail crime or on the pursuit law.
Inside Amazon: A Detailed History of America's Biggest Online Retailer
Stacker
compiled a list of key moments in Amazon's history and its current business from a variety of sources. Here's a look at the events that turned an online bookstore into a global conglomerate and a self-made entrepreneur into the world's second-richest man.