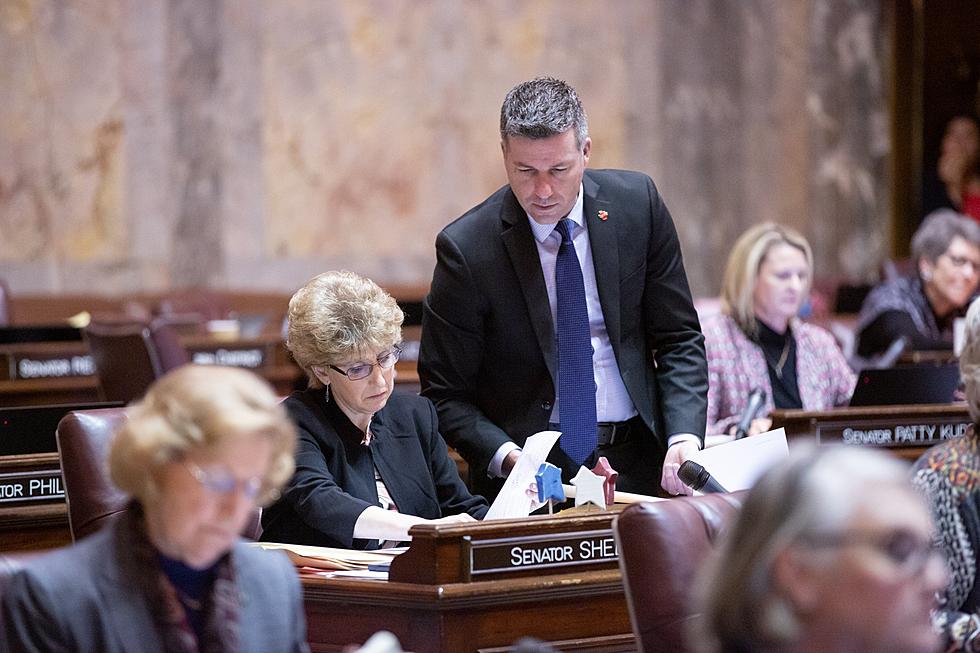 Chelan, Douglas County Senators Vote Against Assault Weapons Ban
Photo: Brad Hawkins office
An assault weapons ban will move back to the Washington House after passing the Senate over the weekend. 
The bill bans the sale, manufacture, and import of assault weapons in Washington state while allowing exemptions for law enforcement and the military.  
Republican Senator Shelly Short of Addy spoke in favor of an amendment to strip an emergency clause from the bill. 
"It is a blanket 90 days from the day I'm sure this bill is going to be signed that allows for maximum flexibility for, what I have to say, these are legal, licensed, longtime businesses in the state of Washington," said Short. 
The amendment failed, meaning the bill will go into effect as soon as it's signed by Governor Jay Inslee. 
The bill was requested by Governor Inslee and Attorney General Bob Ferguson. 
Ferguson first proposed the ban in 2017 after the 2016 mass shooting at a Mukilteo house party. 
The legislation does not prohibit possessing assault weapons. 
The bill passed by six votes along party lines, 27-21, in the Senate. The amended version heads back to the House, which had already passed it in original form 
Both Short, who represents the 7th District and Republican Senator Brad Hawkins of East Wenatchee, who represents the 12th District, voted against the measure. Republicans generally see the bill as an infringement on the U.S. 2nd Amendment Right to Bear Arms. 
Democratic Senator Liz Lovelett of Anacortes was the final speaker before the vote took place, and she talked about the stress her kids go through at school. 
"When they go to school every day with that same feeling in the pit of their stomachs that I have every time that I say goodbye to them, that maybe they're not going to make it home today, that's an unacceptable state for us to leave our children in," said Lovelett. 
Washington will become the tenth state to adopt legislation banning assault weapons, according to a news release from Ferguson. 
"The Senate today put public safety above the interest of the gun lobby," Ferguson said. "The devastation of mass shootings extends far beyond the casualties and injuries. Mass shootings traumatize entire communities. We must stop selling these weapons of war in Washington."