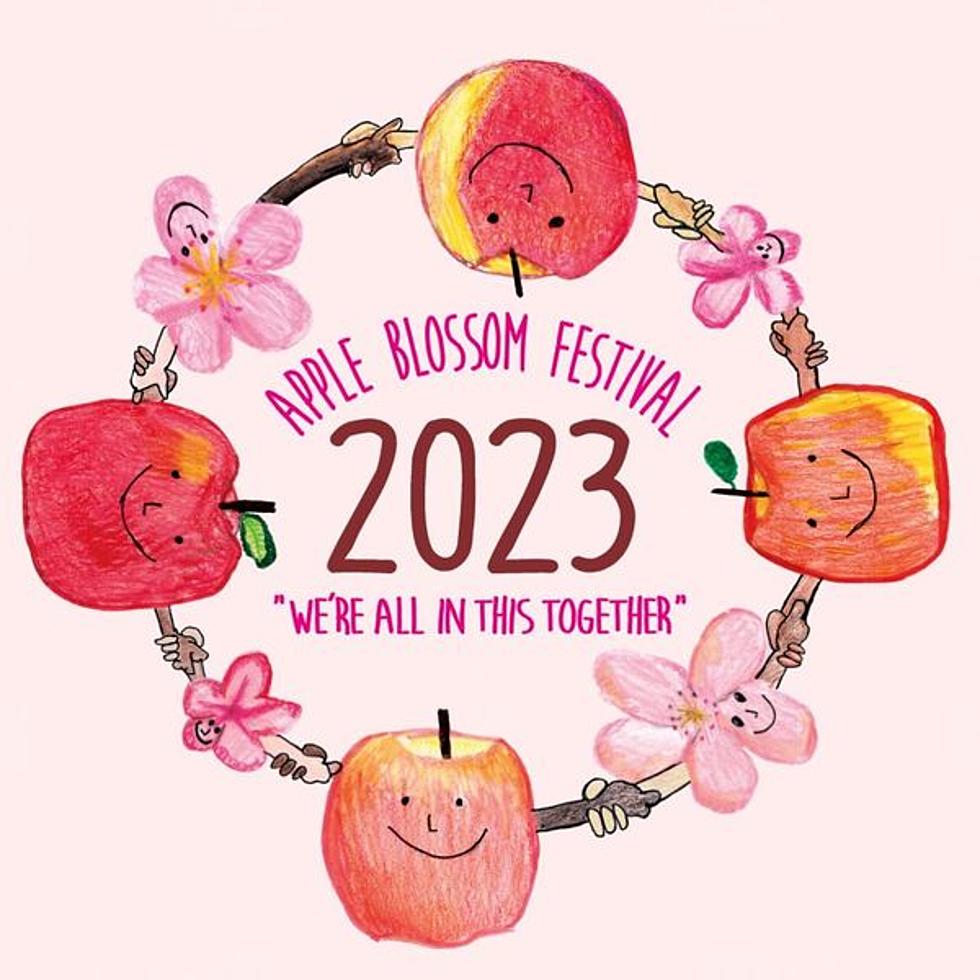 Apple Blossom Youth Art on Display Soon
Source: Apple Blossom Festival.
Students K-12 have three days this week to turn in their artwork for Wenatchee's Apple Blossom Festival.
Festival Administrator Darcy Kristofferson says it's a great way to showcase the best youth artistic talent in the Wenatchee Valley.
"We have multiple divisions, 2-D black and white, 2-D colors, 2-D/3-D mixed media, 2-D/3-D digital. All kinds of different categories." Kristofferson said. "But you can only turn in your artwork at the festival office. And you can only do it this Thursday, Friday and Saturday."
The artwork may be any art the student has created within the last year. All entries will be displayed on the Apple Blossom website. Winners of the Art 4 Kidz contest will be announced Sunday April 30th.
Wenatchee Regional High School Art Show (Wenatchee Valley Museum)
The annual Regional High School Art Show features outstanding art from students in Chelan, Douglas, Grant and Okanogan counties. The pieces are judged and prizes awarded, with winning works going on display at our state capitol.