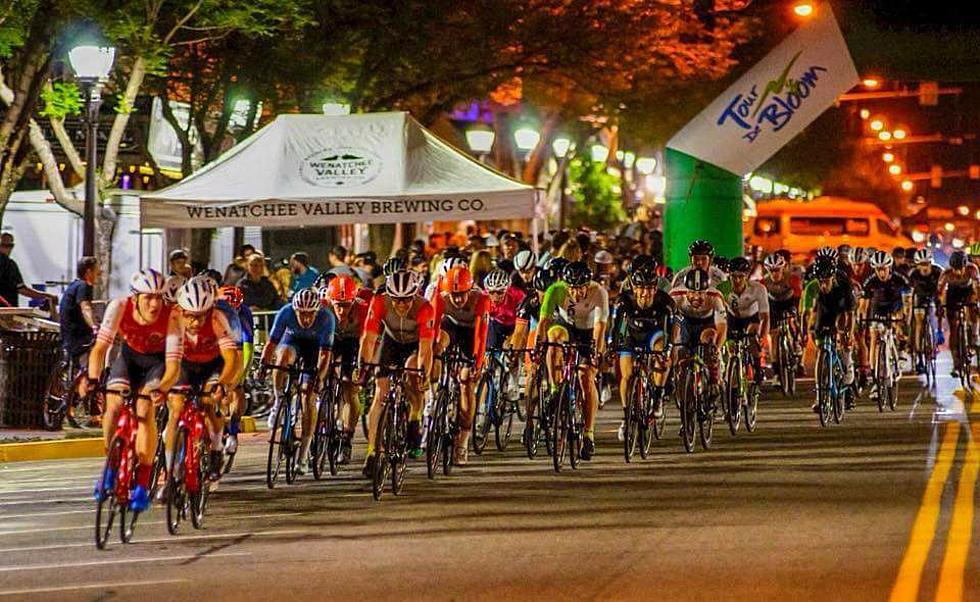 Wenatchee Valley Set to Celebrate Bike Month
Source: Tour de Bloom
May is National Bike Month and the Bike Wenatchee Valley calendar is chock full of fun and exciting events.
Tour de Bloom gets underway May 5th with four stage racing over three days.
"We have a road race in Waterville on Friday, May 5. Saturday morning, we have a time trial event out at the Palisades in Douglas County. Saturday night is the Twilight Criterium in downtown Wenatchee," Race Director Ace Bollinger said. "And then we finish it with our queen stage up in the beautiful hills of Plain, Washington where the racers go around the area and see Lake Wenatchee and then they have a hilltop finish on Beaver Hill."
If you're spectating, Bollinger says the stage three race in downtown Wenatchee is wild with less than a mile of tight turns and speed racing on First Street, Orondo Avenue and Wenatchee Avenue.
"It's NASCAR on two wheels. Racers get really ripping around there," Bollinger said. "Sometimes they'll reach speeds up to 40 miles an hour as they're coming into the finish."
Bollinger says there's still time to enter the race. The deadline is May 3rd. Registration information can be found here.
Other events on tap for Wenatchee Valley Bike Month include the Bike Rodeo at Wenatchee City Hall and Bike 'N' BBQ at Horse Lake (Kenzi's Landing) Trailhead on May 13th.
Restaurant Week is May 15-21. If you ride your bike to participating businesses, you'll get a discount.
And on May 23rd, there's the Cycle the City Community Bike Ride that starts at the south entrance of Pybus Public Market.
For more information on bike month, check out the Bike Wenatchee Valley website.
If you're looking to rent or purchase a bicycle, a list of shops is available here.
Video of Dirt Biker Eluding Police, Tearing Up Streets Of Yakima!
Check out our break down of a first person view video that shows a motorcycle rider eluding police and tearing up the streets of Yakima.