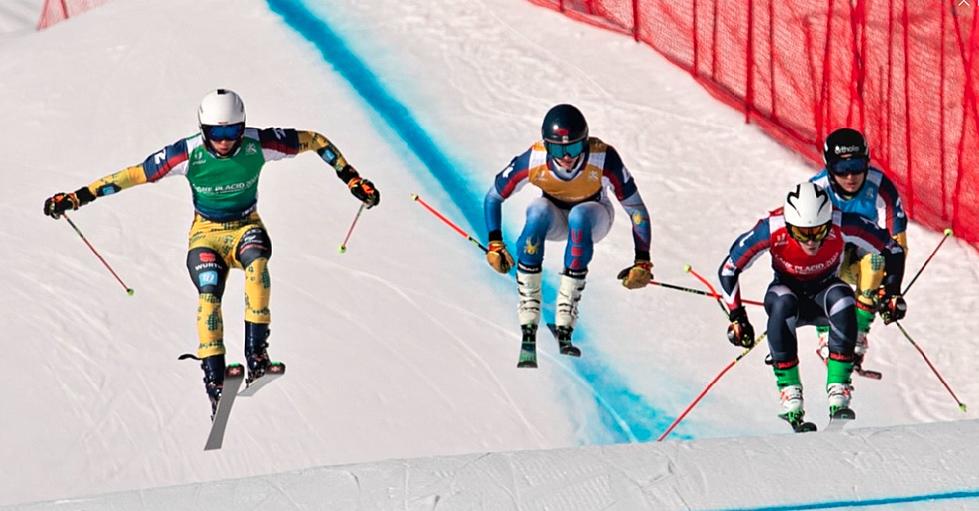 Wenatchee Skier Headed To Italy For World Championships
Jack Mitchell (center) Photo credit: Marie-Claude Saint-Amour, Alpine Canada
Jack Mitchell of Wenatchee competes at the highest levels for his age group in the sport of ski cross.  It is NOT to be confused with cross country or nordic skiing on skinny skis.  Ski cross is downhill, side by racing in close quarters with elbows or shoulders bumping while negotiating jumps and turns.  It's thrilling to watch and even more so for competitors.
Mitchell, aged 20,  has been selected by US Skiing for the USA World Junior Championship team. The team is comprised of Mitchell and 2 other men and 3 women and will compete in San Pellegrino, Italy beginning March 25th against the best 21 and under ski cross racers in the world.  Mitchell's father Jim says Jack is currently ranked #6 in the US, and #2 in the world for his age group.
Mitchell heads to Italy in top form with 7 top 5 finishes since January.  He has earned a spot on the top 3 podium twice and recorded a 4th place finish in the World University Games, which was the highest finish ever by a US racer in ski cross.
Jack qualified for the World Cup a month before celebrating his 20th birthday in early March and was just the fifth athlete from the Pacific Northwest to qualify since Ski Cross became an official international event in 2002. Ski cross has been a Winter Olympic since sport since 2010
After the World Junior Championships in an Pellegrino, Mitchell is also competing in the Europa Cup finals, the North American Cup finals, and the US Free Ski and Snowboard Association National Championships where he will compete with older competitors.