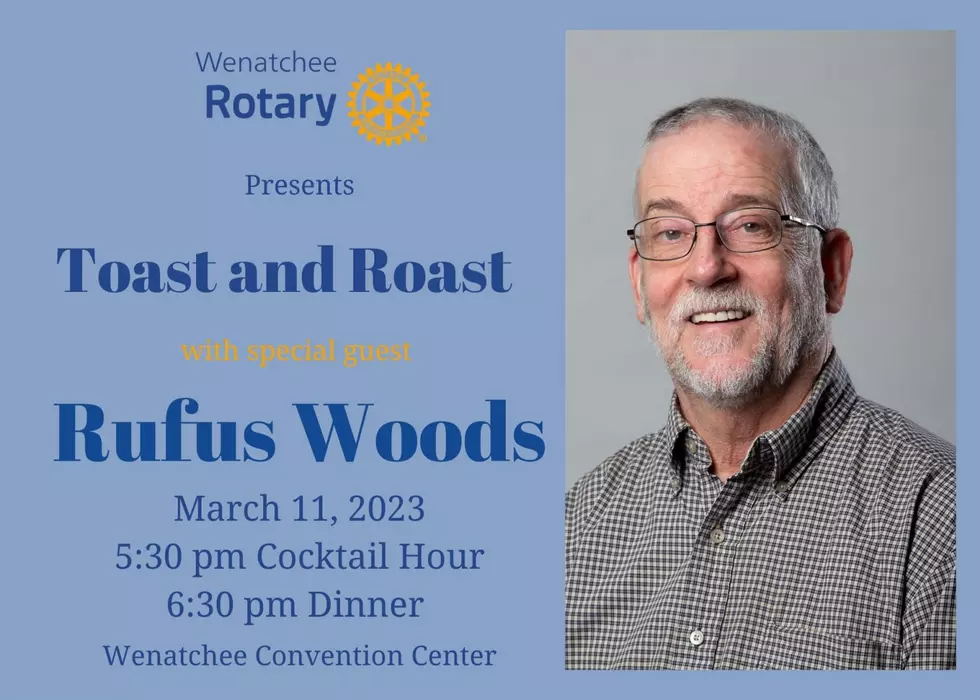 Wenatchee Rotary Fundraiser to Roast Rufus Woods
credit Wenatchee Rotary
Wenatchee Rotary will poke fun at former Wenatchee World newspaper publisher Rufus Woods for a fundraiser on March 11th at the Wenatchee Convention Center.
Woods grandfather Rufus Woods Sr. was one of the first owners of the newspaper and his father Wilfred continued that legacy.  Rufus retired as publisher in 2018 but is still a regular contributor to the publication.  Wenatchee Rotarian Pete Van Well said "it was very generous of him to be willing to be made fun of for two good organizations in the community".
The event will raise money for Chelan-Douglas Community Action Council and Alatheia Therapeutic Riding Center.
Van Well said the interest in the fundraiser roast event is building  "My gosh, talk about a guy that has plenty of folks in the community that will I enjoy lining up to tell some stories".  Beth Stipe, Kory Kalahar, Gene Sharratt, and former State Senator Linda Evans Parlette are lined up to "roast and toast" Woods.
Van Well says the two organizations they chose as benefactors of the fundraiser are very deserving.  "Community Action Council helps people who are struggling, they operate the food bank and help and they're also helping with people who are homeless in the area. The different municipalities are relying a lot on them".  The other organization that will receive support from the fundraiser is Alatheia Riding Center works with individuals that have physical or developmental disabilities and veterans or others who may have maybe issues with PTSD.  Alatheia's Norwegian fjord horses are gentle giants used in therapy riding programs at their stables in Sunnyslope.
Tickets are available for $100 including the dinner. Van Well says the Wenatchee Rotary Club hopes to net about $50,000 for the fundraiser which is less than their bi-annual Rotary auctions earn "It's about half of what we would normally raise. But again, it's for two great organizations". Van Well says attendees can also participate in a virtual roast and toast element. For $25 donation, a personal roast or toast comment to Woods will displayed on a screen above the stage
25 Valentine Gifts every woman will love!