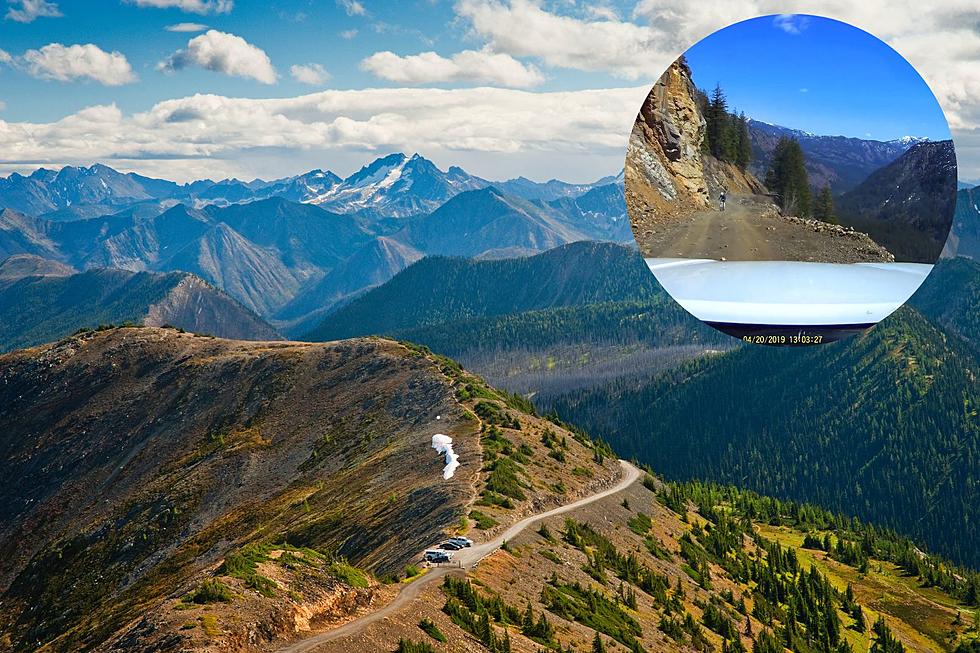 The Most Dangerous Road in Washington is Paradise for Thrill-Seekers
Getty-northwestwanderer-youtube
Hart's Pass Road located in the Okanogan-Wenatchee National Forest was constructed in the late 1800s and is dubbed the highest and most dangerous road in Washington State peaking at around 7,000 feet. It was originally built to gain access to the gold and silver mines in the area. Hart's Pass is accessible from Forest Service Road 5400 near the Mazama Junction outside of Winthrop, Washington.
Why Hart's Pass Road is considered so dangerous
Not only is Hart's Pass the highest road in the state, but it is also a one-lane dirt and gravel road with steep cliffs and no guard rails. Put it this way, if you suffer from anxiety and fear heights, this is probably not the road for you. There are only a few areas to turn out to allow oncoming traffic to squeeze by which causes more anxiety and potential backups. I should also note, campers and trailers are not allowed and RVs and motorhomes are strongly discouraged. In August of 2022, a rainstorm caused a massive landslide that stranded travelers for hours while crews cleared the debris. On a positive note, if you do take your car, SUV, or Truck, the road is maintained for low-clearance vehicles.
What is the benefit of taking a trip up Hart's Pass Road?
If you decide to make the trip, you will definitely be in for a treat visually – the views are absolutely spectacular. Wildflower and plant viewing season are best in mid-July and if you have the time, you'll find over 220 species.
The road is also popular with mountain bikers and hikers. Learn more about this Washington wonder a.k.a. "the most dangerous road in Washington" from the US Forest Service website and take a quick trip over the pass from the northwestwanderer YouTube channel below.
5 Weirdly Named and Strangely Famous Small Towns in Washington
Most towns and cities in Washington are named after Native American tribes. Others are named after families or local monuments. Here are five small Washington towns with strange or interesting names and the history behind them. These include the birthplace of United Airlines, murder, mystery, and just plain fun.
This Hike in the Columbia River Gorge is a Must Experience
The Labyrinth to Coyote Wall Loop. It runs 6.7 miles with an elevation gain of 1,489 feet. It features a waterfall, lava tube, rock formations, and incredible views. It's heavily trafficked with hikers and mountain bikers on weekends and dogs are welcome on a leash. Beware, you'll need good hiking shoes as a good portion of the trail is very rocky. It's open all year round, but the experts recommend day use from March to November.