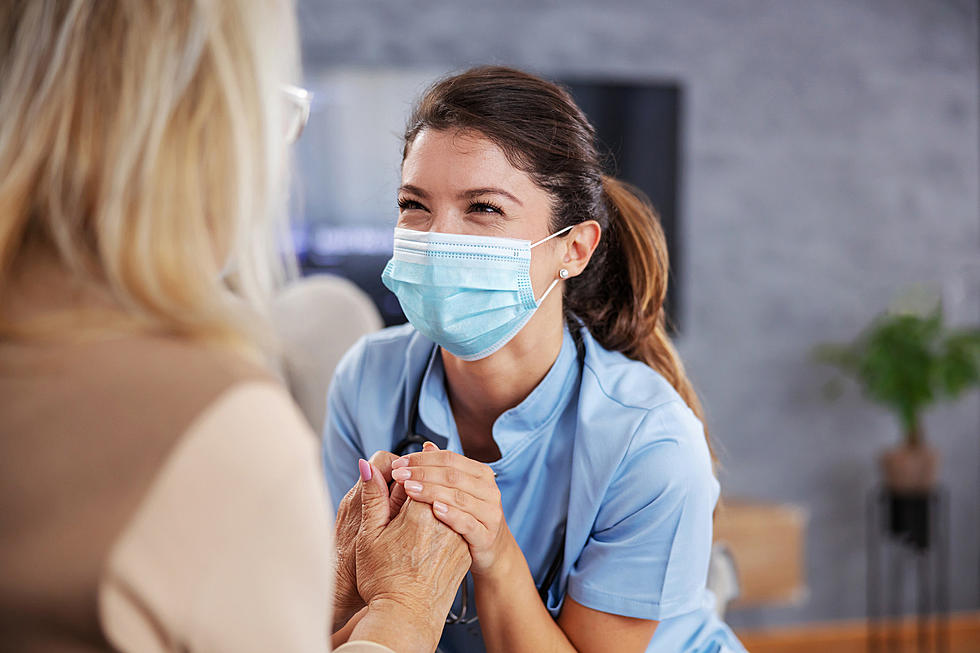 Mandatory Masking Ends Monday For Patients And Visitors
dusanpetkovic
Starting Monday (04/03), patients and visitors of Columbia Valley Community Health (CVCH) and Confluence Health will not be required to wear masks.
Patients will be asked to wear masks if they're showing certain symptoms.
"We will continue to follow the CDC infection prevention guidelines including proactively asking patients to wear masks when they're coughing or sneezing," Marissa Smith, clinical compliance director of CVCH, said.
Other symptoms of note include sore throat, fever, chills, muscle aches, fatigue, nausea and diarrhea.
Patients and visitors entering CVCH buildings will be greeted by a sign that urges them to wear masks if experiencing any of the aforementioned symptoms.
"We won't be checking them until they're back in the exam rooms but if they're experiencing those, we're asking them to wear a mask." Smith said.
At Confluence Health, masks will not be required for patients and visitors, but they're recommended to help protect the vulnerable.
"Over the course of the next few weeks between now and May 11, 2023, we expect to receive additional guidance which the Confluence Health leadership team will use to further tailor masking policy as needed," Jason Lake, chief medical officer for Confluence Health said in a release. "Until that time, we will proceed in a way that protects our most vulnerable patients. We are pleased, however, to be at a point in our efforts surrounding the COVID-19 pandemic where we are able to make this important update to our policies for our patients and their families."
Confluence Health, however, is requiring staff and providers to wear masks while it will be an option for staff and providers at CVCH.
"We do have an employee screening process that is very similar to what we're doing with the patients. They have to attest that they don't have any of these symptoms and that they're not actively coughing or sneezing." Smith said.
The policy updates come at a time when government agencies at various levels plan to revise their masking policies starting April 3rd. The Chelan-Douglas Health district also announced it will remove the Secretary Of Health Mask Order that requires masking in healthcare, long-term care and adult correctional facilities for people ages five and older.
See How School Cafeteria Meals Have Changed Over the Past 100 Years
Using government and news reports,
Stacker
has traced the history of cafeteria meals from their inception to the present day, with data from news and government reports. Read on to see how various legal acts, food trends, and budget cuts have changed what kids are getting on their trays.