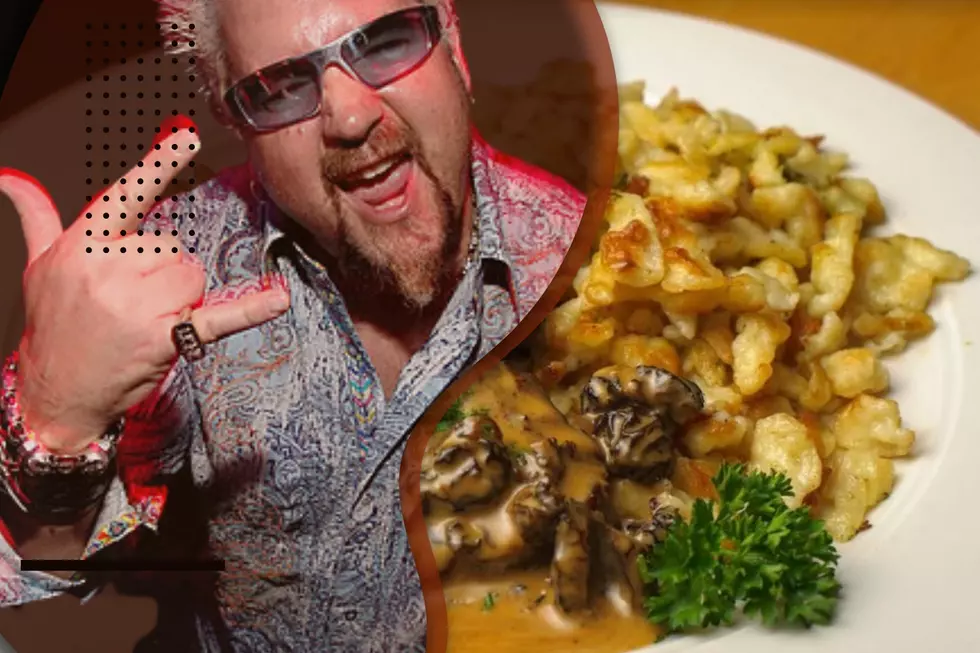 5 Oregon Places Guy Fieri Loves to Visit on the Food Network
Getty Images for Maxim/Swiss Hibiscus via Google Maps/Canva
THE "MAYOR OF FLAVORTOWN" WENT DOWN TO OREGON...
Anytime Guy Fieri rolls into town, there is excitement from the locals (and us, too)! In this article, we'll take a look at five Oregon restaurants that Guy Fieri visited on the Food Network. He has one of the luckiest jobs around, getting to visit restaurants all over the country and trying out their best dishes.
Guy Fieri has loved sampling some of Oregon's best eats, including sandwiches slathered in a Peruvian sauce, a crawfish pie, spicy slow-cooked Indonesian beef, seasoned sauteed pork strips, and more!
Here are 5 Oregon restaurant meals the self-proclaimed "Mayor of Flavortown" has enjoyed in Ashton, Eugene, and Portland.
5 Oregon Places Guy Fieri Loves to Visit on the Food Network
Open 11 a.m. to 10 p.m. everyday.
1207 SE Hawthorne Blvd
"The Original w/Peruvian Sauce" sandwich: $13+
Open 10 a.m. to 8 p.m. everyday.
830 W 7th Ave, Eugene
Crawfish Pie: $11; with salad: $15
Open Wednesdays thru Sundays, 11 a.m. to 8 p.m.
1290 W 7th Ave, Eugene
The Eugenewich: $14
Open Tuesdays thru Saturdays, 5 p.m. to 9 p.m. Closed on Sundays.
145 E Main St, Ashland
Rendang (Spicy Slow-Cooked Beef served with rice and green beans): $26+
Open Thursdays thru Sundays, 5 pm to 8:30. Reservations are strongly recommended.
4950 NE 14th Ave, Portland
Emince Zurichoise: $22.50
In our follow-up article, we'll see what Guy Fieri enjoyed at these other Oregon restaurants!
Chins Restaurant
Frank's Noodle House
Kenny & Zuke's
Original Dinerant
Salvador Molly's
Horse's Brass Pub
Edelweiss Sausage & Delicatessen
Dump City Dumplings
MORE TO READ:
50 Famous Brands That No Longer Exist