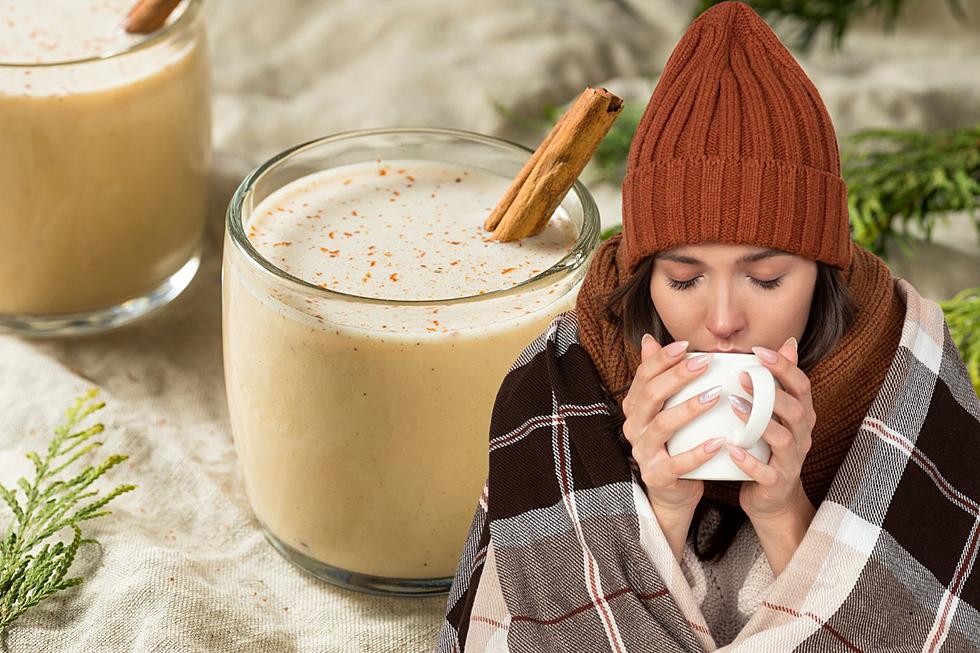 Creamy Delight: The Best Eggnog Spots in Wenatchee, WA
Aly/Canva
The Best Eggnog Spots in Wenatchee, WA
Eggnog, it's not for everyone but for those who do love it, they really love it! So where can we get eggnog in the Wenatchee Valley? I feel like when we have a nice warm cup of eggnog, it's officially the holidays. You can stop by coffee stands as well as getting it in the grocery store, let's check out some places to grab your precious eggnog drinks!
DVO Espresso:
"Best Coffee and staff in town! Diana does a phenomenal job! My go to every morning! They know my drink and make it perfect every time!! Mitch and I love you ladies! Thank you for being here!!" - Source
---
Aut-to-Mocha
"These local espresso shops are everywhere in Wenatchee! And that's probably my favorite thing about them. They are a locally owned business and it shows. The baristas are friendly and talkative, and knowledgeable about the drinks they serve. I probably pick up a coffee drink about 2-3 times a week, and I would say that they are consistently good. They charge for syrups, extra shots and milk options, but I am glad that they offer these as options. If you are unsure of what to order, they are willing to help you decide, as they make some recommendations. My favorite drink is the Mexican Mocha, as it is unique and has a mexican hot chocolate taste with the kick of espresso!" - Source
---
Mela Coffee Roasting
"When I'm in a new town I am always looking for the best local coffee to try. I love espresso and it's hard to find a dark roast with good flavor. This is the best coffee shop I have tried in years. Their espresso was dark and full of flavor. The baristas were very friendly and they had a lot of indoor seating with a lot of locals. If you're looking for a good cup of coffee, this is the place to go." - Source
---
Java Dog
"Great cappuccinos and breakfast burritos
When you are in a rush. The drive up is super cute and they were very friendly." -Source 
---
La Vie En -
"Lovely service and delish sweets
So glad we have such a perfect bakery and latte shop in our valley" - Source
---
Dutch Bros.
"Good coffee. Friendly staff. And did I mention good tasting coffee?! Always come here when we visit Wenatchee, WA. Makes our morning warm, bright, and full of delight." - Source 
---
Now get out and go enjoy a nice warm cup of Eggnog! Maybe you like it plain, with coffee, halfed with regular milk, however you like it, get it!
---
Holiday Drinks and Cocktail Recipes this Christmas Season
Gallery Credit: We Are Memphis
---
110 Discontinued Coffee Brands