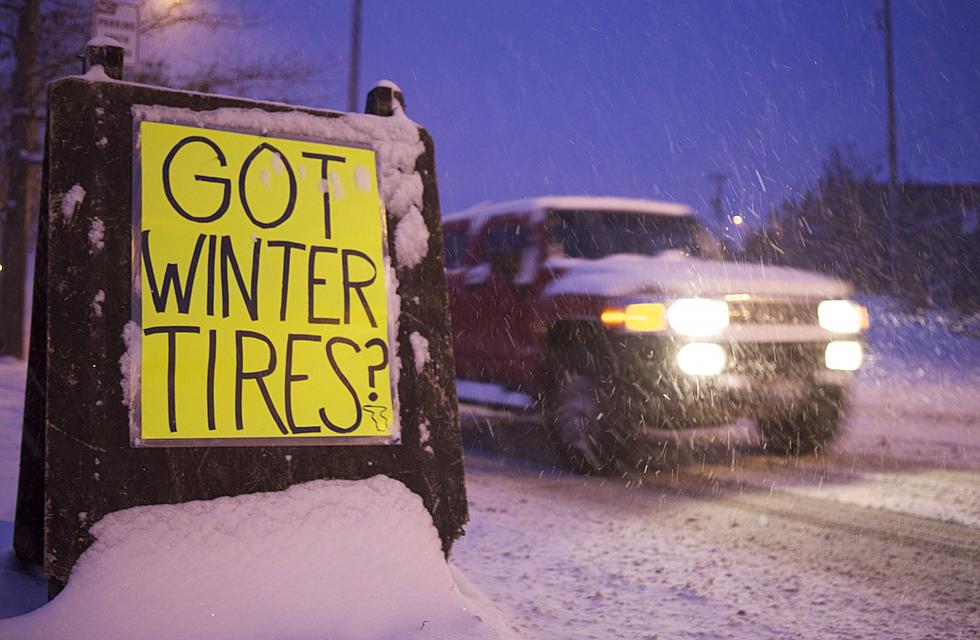 When do you need to get snow tires on your vehicle in Wenatchee? 
Getty Images
The Washington State Department of Transportation "urges all travelers to start preparing themselves and their vehicles for winter weather. Drivers can check out WSDOT's winter driving web page for tips and information. WSDOT also asks travelers to always "know before you go" and get the most up-to-date roadway information before heading out. 
Although some vehicle manufacturers recommend against the use of tire chains for certain models, that doesn't excuse travelers from state traction device laws. These requirements exist to help keep all traffic moving safely during extreme winter conditions. 
The Washington State Patrol provides an online list of state-approved alternative traction devices on its vehicle equipment webpage under "traction tires" These approved alternatives meet state traction tire requirements." 
According to martinmorris.com. "Winter tires are specially designed to provide the best traction and handling in ice, snow and cold-weather conditions. If you live in an area where temperatures regularly drop below 45 degrees Fahrenheit, it's a good idea to get a set. And note that we said "a set" – using only two winter tires instead of four can create handling issues caused by mismatched traction between the front and rear." 
How are they different from all-season tires? 
"Winter tires have greater tread depth and use siping (slits in the tread) to increase the number of edges that are in contact with the road. They are also made using rubber compounds that stay soft when the weather gets cold, which helps to provide better traction." 
According to Goodyear, com. "These tires are seasonal tires and designed specifically to provide traction when ambient temperatures drop towards freezing, and as such shouldn't be used year-round. With most seasonal tires, 45°F ambient temperatures mark when you should consider switching out your seasonal tires. 
Note: Before replacing tires, always refer to and follow the vehicle manufacturer's replacement tire restrictions and recommendations. 
Should Winter Tires Be Used on an All-Wheel Drive Vehicle?" 
Lesschwab.com says. "While AWD and 4x4 vehicles can help you maintain momentum in snow and ice, braking and cornering performance in these conditions relies on your tires rather than the type of vehicle. Therefore, it's recommended, and sometimes required, that you have either winter tires or snow chains on your AWD if you're driving in a blizzard or icy conditions." 
So now what is your timeline? 
If you're putting them on your car yourself, well, you have fun with that. I prefer to have the tire dealer that sold me the snow tires put them on for me. Since I already have them mounted on wheels, it's not that big a deal, it doesn't cost me anything. But because this is their busiest time of year, I need to schedule a time to come in and have it done. Right now, they're on a two-week waiting list. I'm excited. I will get them done next Monday.  
I don't know when and I don't know how much, but we are going to get snow this season. Be prepared. get your snow tires on before the snow flies. 
Snow Tires Or Studded? Which are Better for Colorado?
Gallery Credit: Stacy Lynn