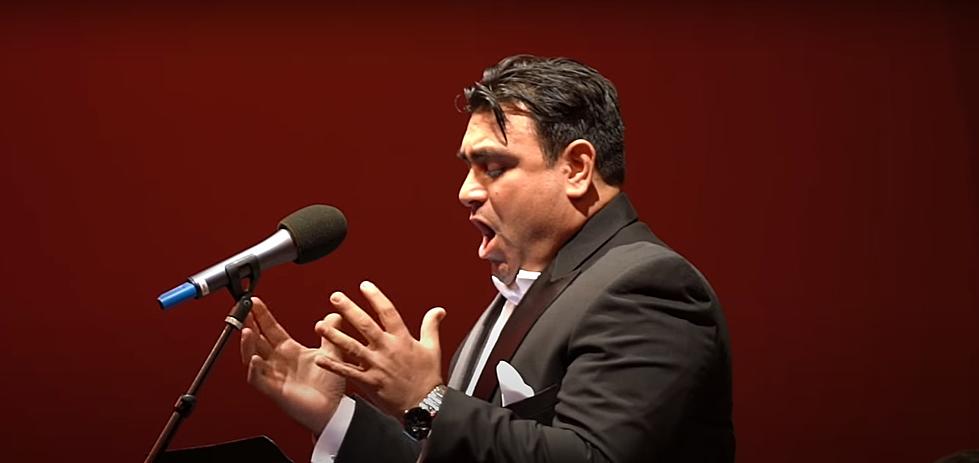 From The Fields of Mattawa to the International Opera Stage
Tenor Jose Iniguez YouTube
Tenor Jose Iñiguez is passionate about two things; music and education.  Growing up in Mattawa, Washington with parents who were orchard workers, his father instilled in him the value of education as a vehicle to reach his goals.
The young boy who spotted a tenor performing on PBS, Iñiguez was captivated and knew then he wanted to sing.
His gift has taken to the award winning Seattle Opera and the international stage.
Iñiguez is paying it forward through the organization he founded, Encanto Arts that performs benefit concerts to create scholarship endowments at colleges and universities.
Saturday, September 23rd, Iñiguez is performing with the Wenatchee Valley Symphony to benefit student at Wenatchee Valley College (WVC) through the College Foundation. "Proceeds support aspiring students at WVC without means but with passion for the arts. Let's leave a lasting legacy for the next generation, filling the void that many experience as farmworkers" Iñiguez said.
"Music unites across borders, drives economies, and empowers artists. This concert celebrates diverse symphony music, featuring modern Latino and classical compositions."   --Jose Iñiguez
Iñiguez will perform with Soprano Marianne Natali Silva Mendoza from Colima, Mexico.  The Encanto Concierto will include the voices of the Mid-Columbia Mastersingers and music by Latin American composers.
The Wenatchee Valley Symphony will be under direction of Conductor Nikolas Caoile, along with a special guest conductor, Miguel Angel Alatorre, the director of the State of Colima Symphony.
"I am honored to join WVC, Encanto Arts, and Wenatchee Valley Symphony Orchestra in this event," said Caoile. "There is no better way to demonstrate our community's support for students than through the power of music."
Washington State Supreme Court Chief Justice Steve Gonzalez and Wenatchee School Board President Maria Iñiguez will serve as the emcees. "I am looking forward to emceeing the upcoming Encanto event and to seeing young adults present historical Latino musical performances to our community," shared Chief Justice Gonzalez.
Maria Iñiguez has a connection to Jose Iñiguez, her brother-in-law.  "I am honored to be part of this event that will bring cultures together through the power of music. But most importantly, I am excited about the opportunities the endowment will bring to students in our community," added Maria Iñiguez
Encanto Concierto for WVC is Saturday, Sept. 23 at 6 p.m. at the Numerica Performing Arts Center  For ticket information, visit numericapac.org.
Encanto Concierto for WVC is made possible by sponsors, including the Colville Tribes, Jay Grubb, Washington Farm Labor Association (WAFLA), Maria & Ricardo Iñiguez, Gebbers Farms, the Iñiguez Family, Dan & Lucinda Fazio, Alexia Inigues, Guadalupe Cavazos, CAFÉ, Wenatchee Rotary Foundation, Jeff Edmunson, Encanto Arts, Golden Apple Tax & Services, and Aut-to Mocha.
Here is a performance of Tenor Jose Iñiguez on YouTube