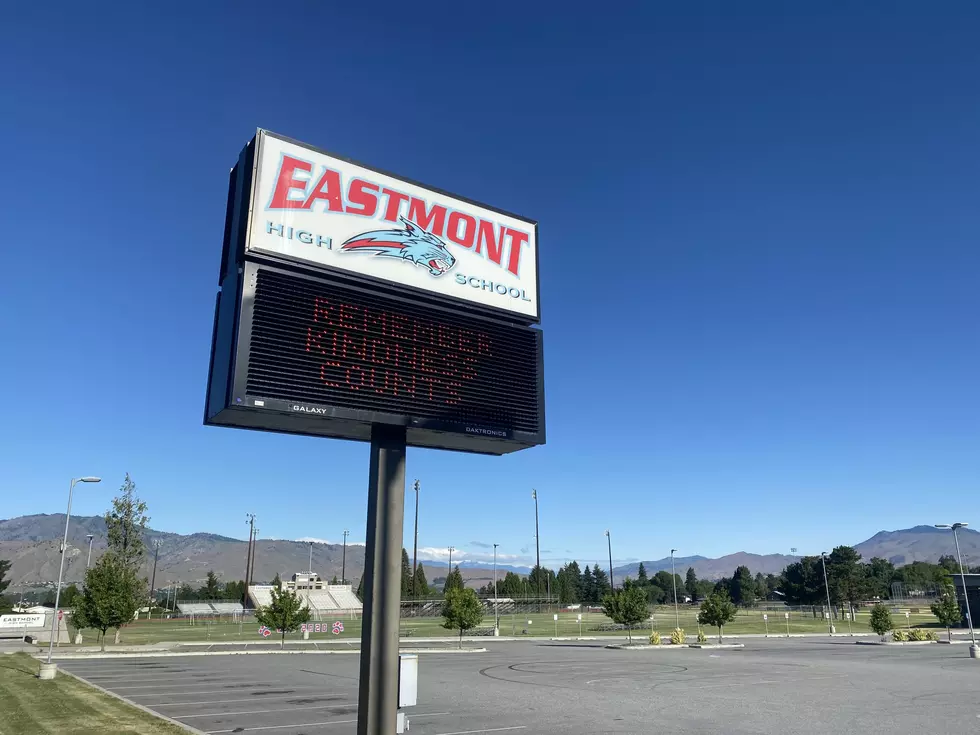 Eastmont Schools Goes Into Brief Lockdown Over Threat
Conditions are back to normal in the Eastmont School District after a lockdown of all district schools Monday morning. 
The move came after what the district says was a threat posted on a Wenatchee Valley crime Facebook page about a gunman showing up on campus at 10am Monday. 
The district was alerted to the possible threat through Eastmont High School.
Superintendent Becky Berg says the district went into a soft lockdown, which means the doors were all locked, but classes continued as normal. 
We've been in touch with law enforcement, and they deemed the threat not credible, and we believe it's, kind of a recycled threat that's been surfacing around the country," said Berg. 
Classes were back to normal by 10:30 Monday morning. 
Berg says the district was taking special precautions even though the threat was vague. 
"That's a hard thing in these threats," Berg said. "The one last week with the 35 districts didn't name a school district. This didn't name a school district in it, but it was in the Wenatchee Valley Facebook."  
Numerous other Washington school districts went into lockdown last Wednesday in what was later deemed to be a hoax. 
A mass distribution email had been sent to 35 superintendents about bombs being hidden in schools around Washington State. 
Several schools in Grant County were evacuated over that threat, while neither the Wenatchee nor Eastmont districts took any action then. 
Eastmont has two Resource Officers who have both been on alert with the latest threat. 
Berg further stipulated the new post was not original and the district was confident that students were safe.