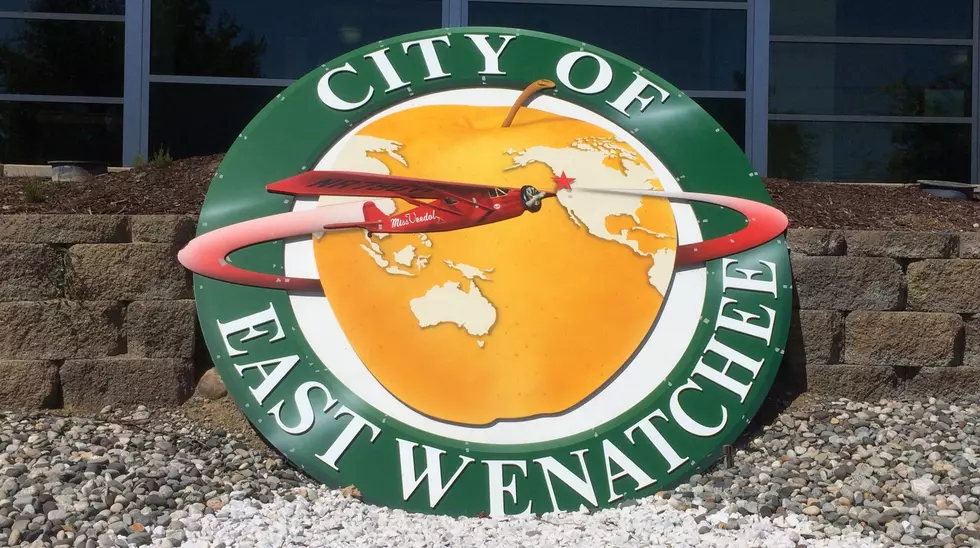 East Wenatchee Set To Fix Stormwater Issue On Grant Rd.
Photo: Kyle Lamb
The City of East Wenatchee is moving forward to keep water from building up on one of its busiest roads. 
Public Works Manager Garren Melton says diverting stormwater off of Grant Road is the single biggest priority for improving water quality and control in the city. 
"As we've seen in the past couple of years, the very bottom of Grant Road, where all that stormwater goes, has been having some issues with the quantity of water," said Melton. 
The city's moving forward with funding for design and construction of a new stormwater facility that'll divert water off of Grant Road. 
It's using an existing grant from the state Department of Ecology to fund most of the $1 million project. 
The stormwater facility will be located on a vacant, city-owned lot at the corner of Highline and Pace Drives north of Costco.  
Melton says the facility will solve infrastructure issues with stormwater along Grant Road. 
"Grant Road has an undersized storm system," Melton said. "Instead of going through and replacing all of the pipe, and upsizing all of the pipe, we identified a way to divert the waterdown Highline Drive and treat it at that site." 
Melton said three large ponds near 3rd Street Southeast will provide backup if more capacity is needed to treat storm water. 
The city plans to build the new facility simultaneous to other improvements on Grant Road that are scheduled for later this year to avoid any additional disruptions. 
The Department of Ecology has already issued an $858,000 grant to the city for the project. 
The city's portion of the project's cost is estimated to be roughly $142,000. 
The East Wenatchee City Council approved the authorization of a consultant agreement with RH2 Engineering for design of the project earlier this year.