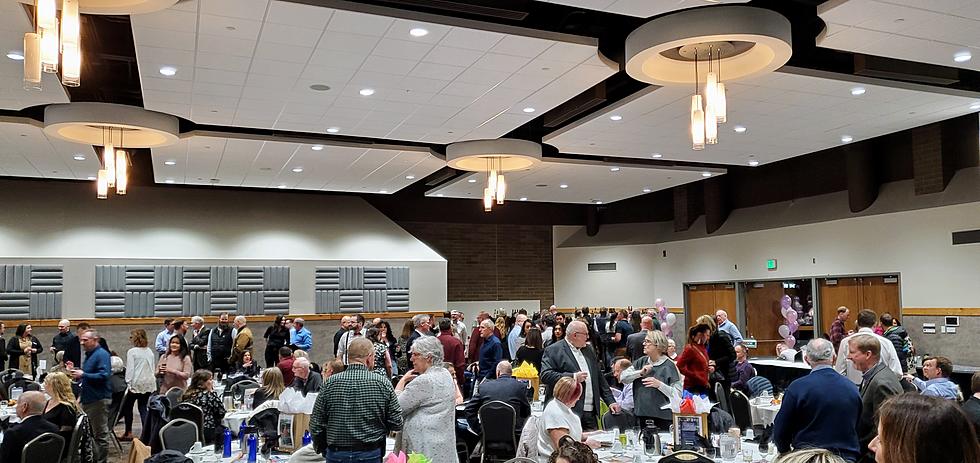 Downtown Wenatchee Businesses Honored
Mark Rattner with Newsradio 560 KPQ
It was a night of recognition and appreciation for businesses in the heart of Wenatchee.
Nearly 200 people packed into the convention center ballroom for the annual Downtown Appreciation Dinner Wednesday night.
Rosa Pulido, new executive director of the Wenatchee Downtown Association, was among the attendees.
"I feel like this specific event just means connecting and getting to just unwind. Everyone, all of our members are stakeholders, our partners, and to appreciate them for the night." Pulido said. "It just means so much to me. To be able to get everyone in one room and to be able to just share with everyone, all the different accomplishments that each and every business has been."
Several awards went out to new, old and outstanding businesses. The night ended with a farewell to outgoing executive director, Linda Haglund.
"Tonight really is a celebration of downtown and I just feel honored that I got to spend the last of my career in downtown with these amazing business owners and property owners and sponsors." Haglund said.
So what's next for Linda?
"I hope to do a little bit of consulting work. I really like this downtown revitalization. So I'm hoping to help other communities, maybe, that might want to do a healthy, vibrant Main Street," Haglund said. "I'm hoping to just have some time off, always do something. I love this place. We're not big travelers, so it's always going to be home."
Congratulations to Linda and all the winners.
Unstoppable Awards (Businesses that opened in 2022):
Sweat Equity
Steam Panda
Mountain Chick Floral
Downtown Legacy Awards (Family-owned businesses open for more than 30 years)
Cuc Tran Cafe - Nguyen Family
The Floor Factory - Sparks Family
Arlberg Sports - Patton Family
Davis Furniture - Bumps Family
Outstanding Downtown Entrepreneur Award:
Epoch Gaming Lounge - Andy Lynn
Heart of Downtown Award:
Spirit of Downtown Award:
Downtown Wenatchee Appreciation Dinner
Images of event and award winners