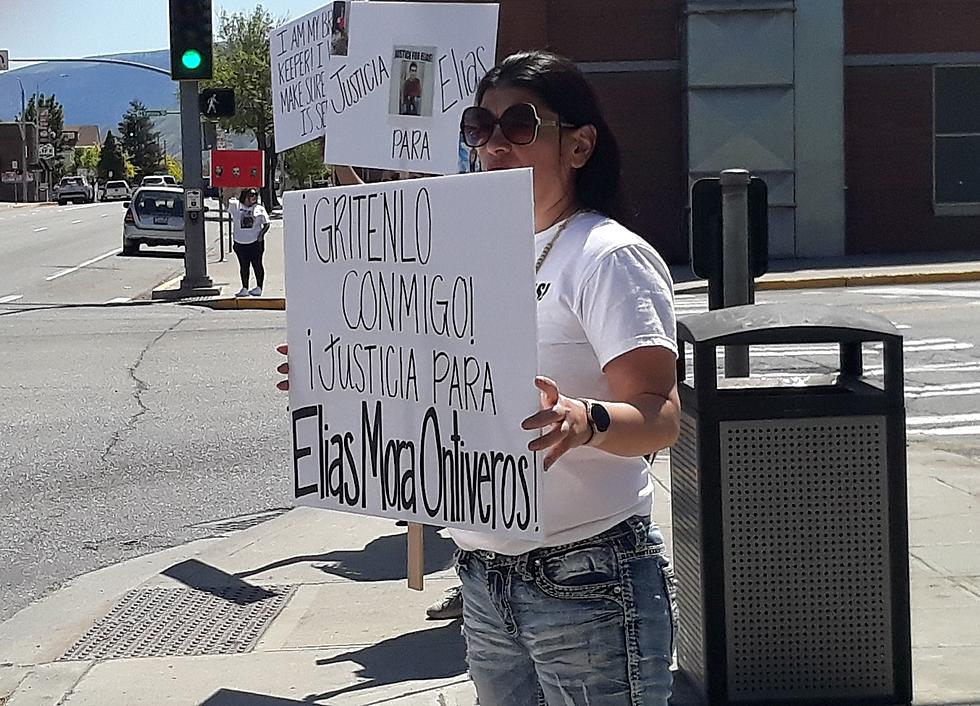 Charges Reduced For Suspects In East Wenatchee Shooting Death
Photos by Terra Sokol
Two suspects in last month's shooting death of Elias Mora Ontiveros now face reduced charges.
The second-degree murder charge against accused gunman Erik Farias Reyes remains in place, but his charge of second degree attempted murder against a person who was with Mora Ontiveros is reduced to second-degree assault.
Charges against accused getaway driver Juan Carlos Vazquez-Hernandez have been reduced to a single count of rendering criminal assistance, down from accomplice to second-degree murder and accomplice to second-degree attempted murder.
Prosecutors say current evidence in the ongoing investigation, does not support, beyond a reasonable doubt, the higher charges.
Both suspects now have a trial date set for June 28.
Charges against a third person in the case, Sabrina McCubbin, were dropped earlier this week.
McCubbin was set to be arraigned Thursday, but her attorney had filed to have Douglas County Superior Court Judge Brian Huber disqualified from the case last week.
Prosecutors then said an investigation could not be completed in time for a speedy trial of McCubbin.
She and Farias Reyes, were arrested by a swat team at Lyle's Motel in Wenatchee last month.
Meanwhile, family and friends of Mora-Ontiveros came together to rally against the release of McCubbin Thursday.
Elias' mother, Reina Ontiveros, said she didn't want to see any of the three suspects receive light sentences for their involvement in her son's murder.
The rally took place the same day charges against Farias Reyes and Vazquez-Hernandez were reduced.
Charges against Farias Reyes, Vazquez-Hernandez McCubbin could be changed or reintroduced as an investigation continues.