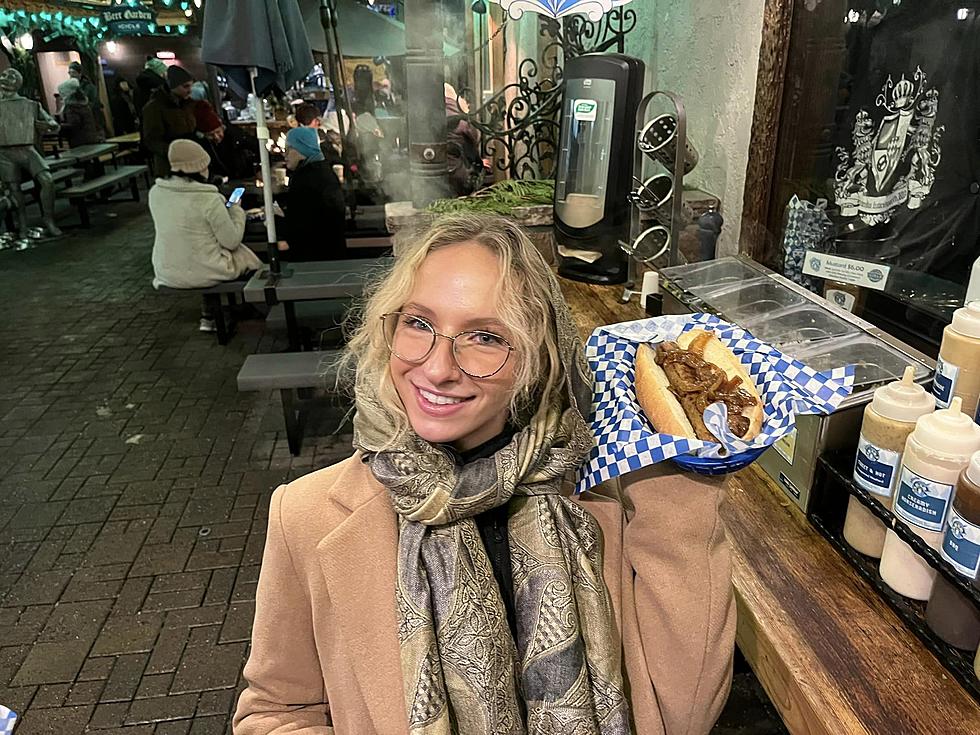 Celebrating Spring in Leavenworth with Some Bratwurst
Connor
Spring has finally arrived in North Central Washington. Yes, the Mountains are still showing their white winter garments. But, gone are the Christmas lights and Kris Kringle himself wondering about, taking pics with his fans. 
When did Leavenworth become the magical Bavarian Christmas town we know and love today? I've heard from older residents that, Leavenworth switched over to the Bavarian German theme in the 1960s after seeing some hard economic times.
The Cascade Mountains surrounding town do indeed make it seem like we are in the middle of the German/Bavarian Alps. Add snow and Christmas lights and you've got ingredients that make December in this mountain town twinkle with magic.
December is when my family and I usually enjoy navigating the busy sidewalks, with a steady flow of tourists and locals. Our annual visit to see the lights is both wonderful and challenging. The cold always makes me wish I would have put on more layers under my coat.
Spring has arrived on Eastern Slopes of the Cascades!
Even the wooden Nutcracker toy soldiers seem to enjoy the warmth of April. One of my favorite things to do in Leavenworth is grab some yummy bratwurst at Munchen Haus and try the many different condiments.
I gotta give props and thank yous to the good people who put up the heater lamps and the tables with a row of warm fire during the cold winters. Coming to Munchen Haus in the warmer spring, summer & fall months is a welcome change.
Let's get back to the rows upon rows of condiments at Munchen Haus. I have to admit that I need to leave my comfort zone of ketchup, onions and relish. The endless possibilities of different condiments are all there.
What are your favorite condiments?
Lots of you seem to LOVE mustard on your hot dogs or brats. The Amazon Prime movie "Somebody I Used to Know" was filmed in Leavenworth. What do you think Alison Brie would like on her brat? This movie will probably send even more people (Read: Tourists) our way. We are so lucky to only have to drive a few minutes (or maybe an hour) after a magical evening in Leavenworth. And with the weather warming up, we can enjoy this beautiful town even more!
Leavenworth: North Central Washington's Alpine Village
Ranked as one of the best places in the country to spend Christmas