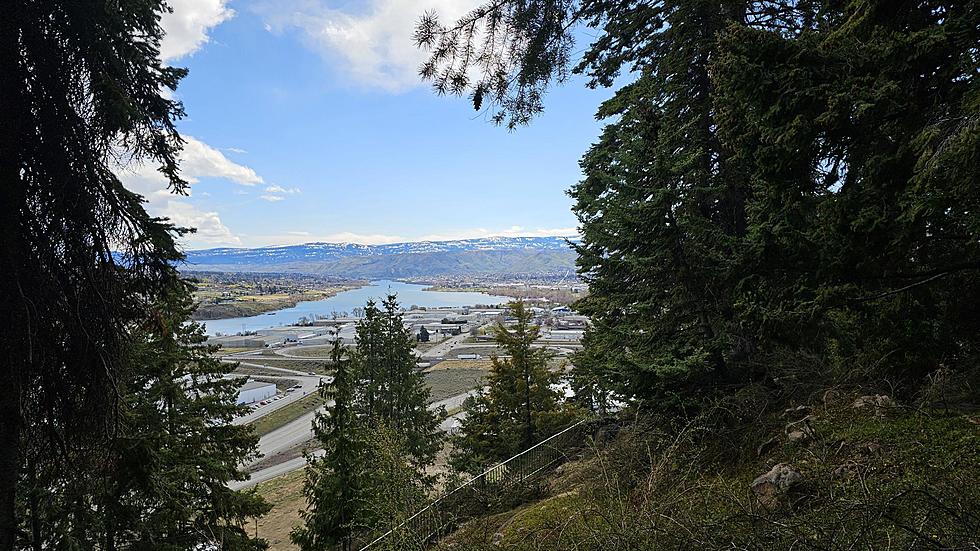 Beautiful Ohme Gardens To Open Soon
Mark Rattner with KPQ Newsradio 560
There's only one place in the Wenatchee Valley where you can stroll through alpine meadows and gaze at shimmering pools without leaving town.
Ohme Gardens, a 9-acre wooded garden on a hilltop, is starting to come alive and the site opens to the public this Friday (04/14).
Garden Director Samantha Segaline says she and her staff have been hard at work getting the site ready for opening day.
"Pine needles, little stray branches, pine cones, and we blow them into piles and load up in our dump trailer and haul it all out to organic recycling," Segaline said. "This year we'll start pressure washing the pool and then we have a treatment that we do to make sure that there's no cracks."
Ohme Gardens stays open for most of the year so the landscape is always changing. Higher temperatures and varying weather patterns have wide ranging effects on much of the site. After you visit the first time, Segaline says you'll want to come back.
"I highly recommend buying a season pass. Our season passes are $40 for individuals $60 for a couple and only $80 for a family pass and that gets you in every day that were open." Segaline said.
Ohme Gardens will once again be a popular place for weddings and private events. Segaline says she's also lined up some entertainment to make people laugh.
"We tried to continue and revive our concert series post pandemic, but we just did not see the turnout. So last year I hosted a comedy series, and that went really well. We actually are doing three more comedy shows. They will be August 25, September 15 and September 29." Segaline said.
The history of Ohme Gardens dates back to 1929 when Herman Ohme and his wife, Ruth, had a dream of turning land they purchased for an orchard into a place of alpine meadows, shimmering pools and shady pathways.
The couple brought evergreen trees from the Cascade Mountains and transplanted them. Pathways and borders made of native stones from the Columbia River were added to the landscape. Eventually an irrigation system that pumped water to the site was established.
Community interest inspired the Ohme's to open the site to the public for 42 years until Herman died at the age of 80. Family members continued caring for the garden before it was sold to Washington State Parks in 1991. Chelan County now owns the site.
Ohme Gardens
Spectacular public garden with handmade landscape and breathtaking views overlooking Wenatchee