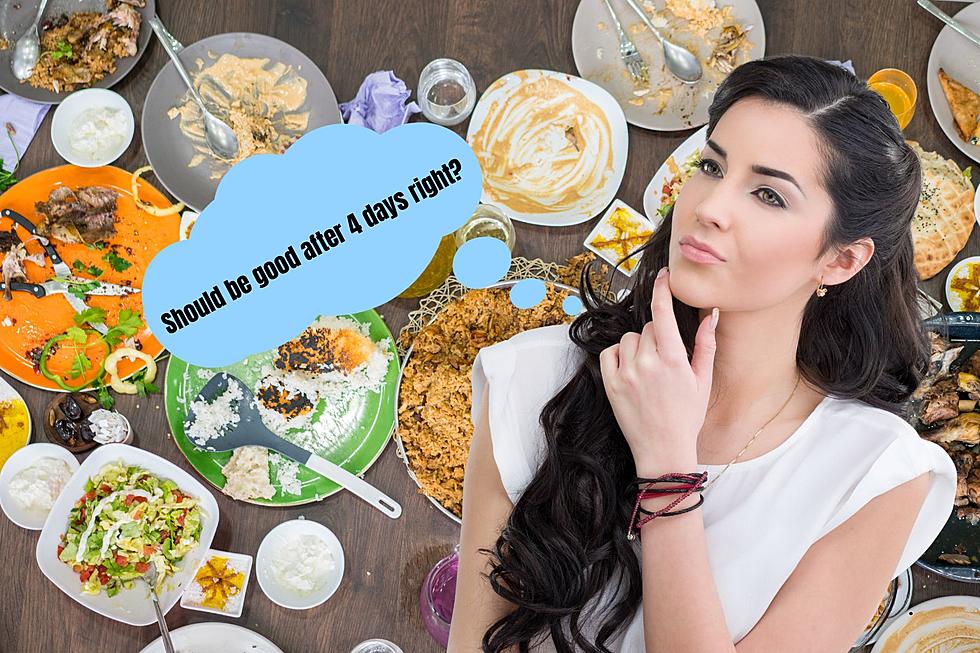 Thanksgiving Leftovers: Don't Eat After *This* Amount of Time
Aly/Canva
Ah, it's that time of year again. Thanksgiving. Some families have to celebrate earlier, due to travel and scheduling, while some are still anticipating a yummy dinner. No matter when your actual dinner is, you know you will have leftovers! Almost the best part of Thanksgiving, right?
How Long Do Thanksgiving Leftovers Last?
In short answer, 3 - 4 days. Any longer, you risk food poisoning. Source
But How Long Do Thanksgiving Leftovers Last in the Freezer?!
You are safe to eat off of the leftovers stored in the freezer for 2 - 3 months. Source
Let's also make those shopping days a bit easier on you! Why not pack up some lunches to have while out and about, and the lunches packed are leftovers! Boom, super easy way to help get rid of all that excess food, while still enjoying every last bite!
By the way, to make your shopping ever easier, check out the link below, your guide to shopping local Wenatchee WA!
Your Ultimate Guide: Small Business Saturday in Wenatchee (kw3.com)
Let's say though that you are kind of tired of your Turkey Sandwiches and you want to keep eating the left over but need new ideas... Well, let us help!
20 Recipe Ideas for Mainers that use up Thanksgiving Leftovers
These 20 recipes may even leave you wishing you had doubled up your batches just for the leftovers. Read through to learn how to make your favorite Ottos-inspired mashed potato pizza or how to throw together your own version of the Market Street Eats Thanksgiving sandwich.
Gallery Credit: Meghan Morrison
---
Welp, now that you know how long leftovers from Thanksgiving can last in the fridge and the freezer, go forth and stay healthy! Nothing worse than food poisoning. Trust me, I've had it a time or two!
Enjoy every last bite, ever laugh and moment possible this Thanksgiving, and from my family to yours, All the best wishes this holiday season.
---
Unique Thanksgiving Day Sides
Unique Thanksgiving Day Sides
---
Michigan—Don't Be Boring, Remix Those Thanksgiving Leftovers
Are you tired of eating those same boring Thanksgiving leftovers day in and day out? No worries, we have your back! Take a look through the gallery below; we've put together some interesting ways on how you can remix those Thanksgiving leftovers into something new and exciting.
Gallery Credit: Kristen Matthews
---
When to Start Thawing Your Thanksgiving Turkey in the Fridge
Plan ahead! This is when you should start thawing out your Thanksgiving turkey in the fridge in 2023.
Gallery Credit: Travis Sams