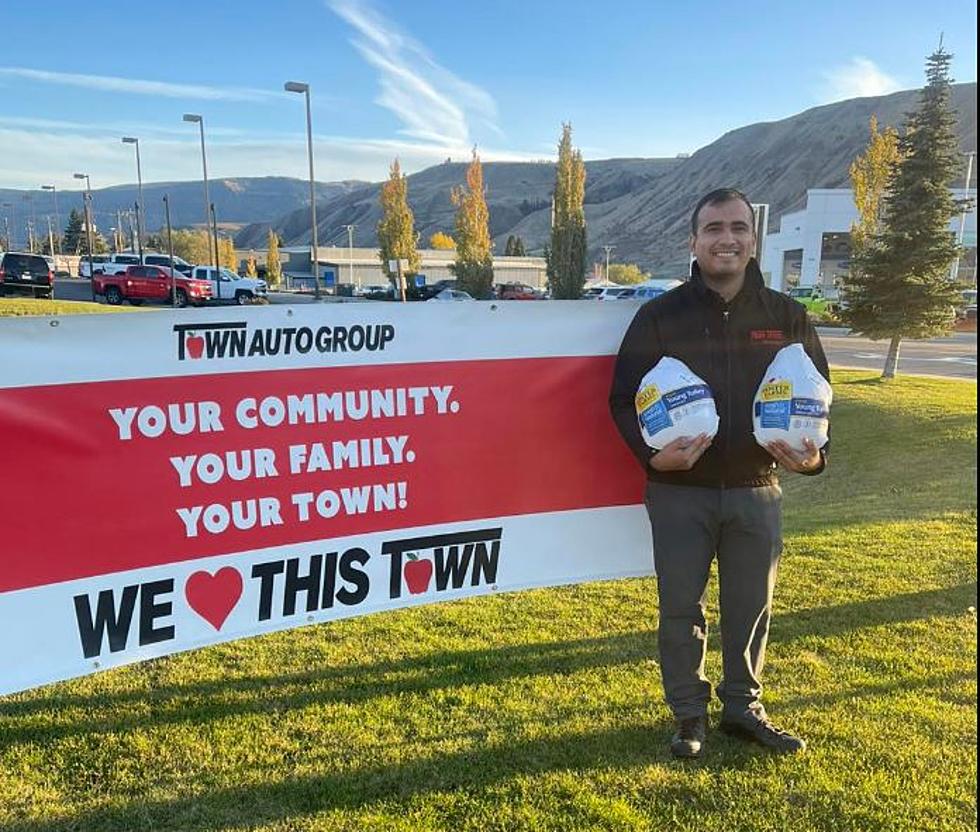 Town Auto Group Offering Turkey Giveaways Through Holidays
Image from Town Auto Group
The price of a holiday turkey dinner is down from last year, but 30 percent higher than the pre-pandemic year of 2019. 
Town Auto Group cited the increasing cost of grocery bills when launching its "Turkey Giveaways" this week. 
The group of auto dealerships in Wenatchee Valley is giving away three turkeys per week leading up to Christmas through its dealership Facebook pages. 
Anyone can enter the free drawings with no purchase necessary. 
Each dealership, Town Toyota, Town Nissan and Town Chrysler will giveaway one turkey per week, with the announcement being made on each dealership's Facebook page. 
The contest will be held Thursday evenings until Dec. 22, with the exception of next Thursday due to Thanksgiving. The drawing will be the following Friday, November 24. 
For those not lucky enough to get a turkey from Town Auto Group, there's the reality that the cost is coming down. 
According to the American Farm Bureau Federation, the average cost of a dinner for 10 people will be $61.17, down 4.5% from last year's record of $64.05. 
According to CNBV, almost everything on the Thanksgiving menu is lower. The prices for cranberries have dropped 18%. But the main reason for the decrease is the turkey, with a 16-pound turkey is averaging $27.35, down 5.6% from a year ago.