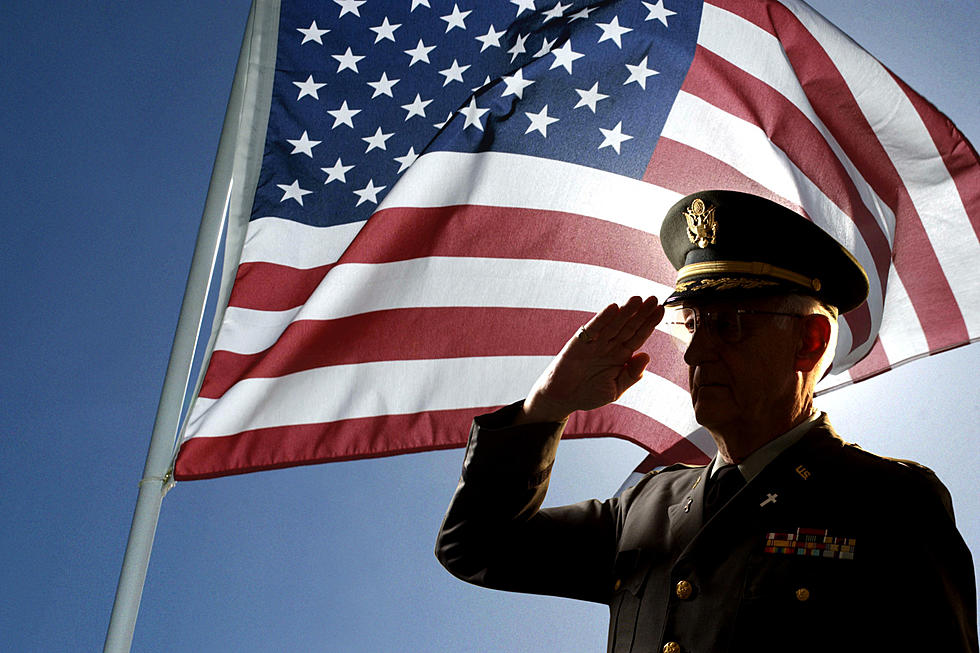 Annual Wenatchee Veterans Day Parade Happening Saturday
Thinkstock
American Legion Post 10 will hold its annual Veterans Day Parade in Wenatchee this Saturday.
The parade will feature dozens of uniformed local veterans from various branches of service, along with their families and supporters, as well as an assortment of military vehicles.
The parade will start at Wells Fargo Bank, 301 North Chelan Avenue, and head south to Memorial Park, 2 South Chelan Avenue, for a gun salute ceremony before returning to Wells Fargo via Orondo Avenue and Mission Street.
A pre-parade featuring motorcycles will happen at 10:30 a.m., followed by the start of the main parade at 10:45 a.m.
Brett Michaels Honors Veterans on 'Monday Night Football'