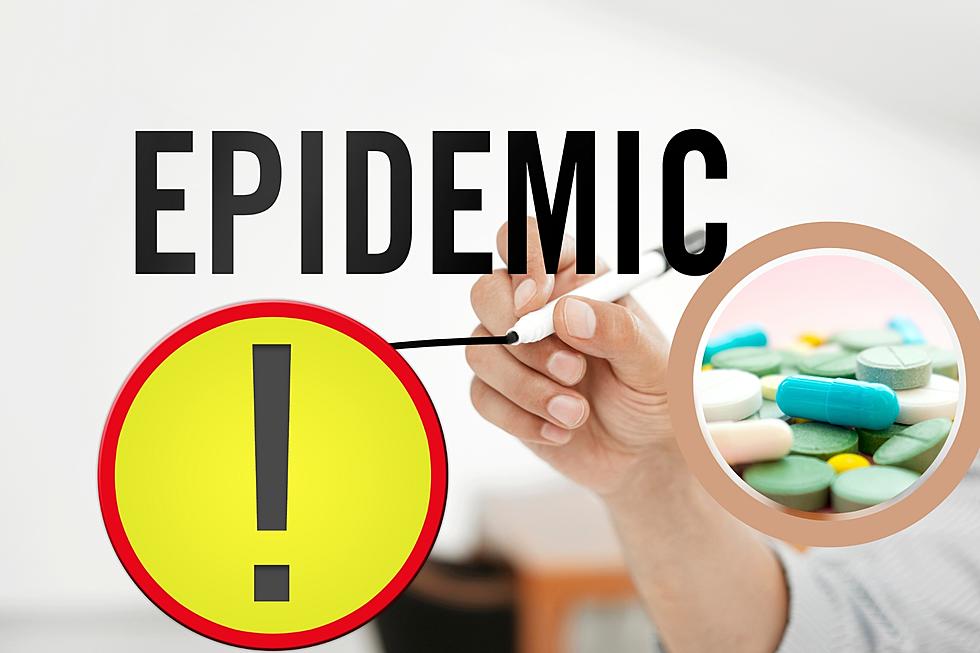 Fentanyl Crisis Kills Thousands. What Can Be Done in Washington?
Canva
National Drug & Alcohol Facts Week is from March 20th through March 27th.
With the nationwide fentanyl crisis at epidemic levels, now is the time for communities and families to arm themselves with the facts about safety, and the dangers that have been taking lives by some very astounding numbers.
Fentanyl Distribution is up 900% in the Pacific Region Since 2019
Alicia Tobin, Executive Director of Safe Yakima Valley, a Yakima-based non-profit organization, appeared on the KIT radio morning show 'Good Morning Yakima' Tuesday to share some startling statistics, in an effort to create awareness, educate parents and the community, and hopefully save some lives.
Tobin pointed out that fentanyl distribution is up 900% in the Pacific Region, including Washington, Oregon, and California, just since 2019.
Fentanyl Overdose Deaths in the US Exceeded 100,000 in 2021
Tobin went on to point out that there were 107,622 fentanyl overdose deaths in 2021 in the United States. For perspective, a total of 58,220 Americans died in the Vietnam War.
Other alarming statistics that she shared were: From 2018 to 2021, youth deaths (ages 14 – 18) grew by 356% from a fentanyl overdose. Fentanyl overdose deaths are up 80% in Washington State, and, shockingly, fewer than six in ten youth think fentanyl is dangerous. Education and action are desperately needed to prevent losing more lives to this drug epidemic.
Resources and More Information are Available
What more can parents and communities do? First, Safe Yakima Valley recommends:
NOT taking any medications unless prescribed by a doctor and purchased from a licensed pharmacy.
Pills purchased outside of a licensed pharmacy are illegal, dangerous, and potentially lethal.
NEVER purchase drugs online, on social media, or from a friend – you do NOT know what you're getting.
Talk with your kids starting at a young age and frequently – educate them on the dangers and make sure they know your strong disapproval!
Find Safe Yakima Valley online - safeyakimavalley.org/.
https://www.samhsa.gov/talk-they-hear-you/parent-resources
Also, the public is invited to attend a very special presentation at PNWU as they Host Fentanyl Epidemic Townhall on Thursday, March 23, from 6:30-8:00 PM.  Here is a link to that event info: https://www.pnwu.edu/blog/2023/03/10/get-the-facts-end-the-stigma-take-action/
FENTANYL - PUBLIC HEALTH CRISIS
KEEP READING: 15 Natural Ways to Improve Your Sleep